27 February 2017
By Bryan Smyth
bryan@TheCork.ie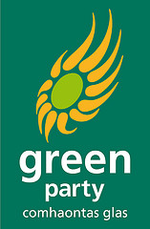 When is Earth Hour?  This year it will be from 20:30 to 21:30 on Saturday the 25th of March
The Green Party in Cork has called for the city to mark Earth Hour 2017 by turning off the lights on Cork City Hall.
Earth Hour is an annual international event in which cities turn off the lights on landmark locations to highlight climate change. It has been organised since 2004 by the World Wide Fund for Nature.
The Green Party's representative in Cork City South Central, Justin Fleming, has written to the Lord Mayor, Des Cahill, with a shortlist of 15 suitable landmarks in Cork, including Cork City Hall, the Quad in University College Cork, the Elysian skyscraper, and the Port of Cork sign.
Mr Fleming explained:
"Earth Hour is a yearly international event to highlight climate change and climate action. This year it will be from 20:30 to 21:30 on Saturday the 25th of March. Since shortly after Earth Hour last year I've dedicated much personal time and effort to making sure Cork plays its part in Earth Hour this year. I personally contacted many local businesses and organisations all of whom responded positively."
Mr Fleming has now asked the Lord Mayor use his influence to secure the cooperation of as many city landmarks as possible.
Earlier this year, Mr Fleming successfully led the campaign to have Ecosia, a search engine that dedicates 80% of its profits to planting trees, installed on every student computer in UCC.