27 March 2017
By Elaine Murphy
elaine@TheCork.ie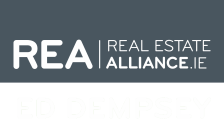 The price of the average three-bed semi in Co Cork has risen 0.7% to €136,000 in the last three months, according to a national survey carried out by Real Estate Alliance.
Property prices in the county have risen by 7.9% in the past year, the survey has found.
The REA Average House Price Survey concentrates on the actual sale price of Ireland's typical stock home, the three-bed semi, giving an up-to-date picture of the property market in towns and cities countrywide for the first three months of the year.
"We are experiencing an element of 'wait and see' from UK buyers at the moment," said John O'Neill from REA Celtic Properties in Bantry.
"Availability of saleable properties in and around our towns and village is also becoming a problem."
The average semi-detached house nationally now costs €209,944, the Q1 REA Average House Price Survey has found – a rise of 3.5% on the Q4 2016 figure of €202,926.
Overall, the average house price across the country has risen by 10.9% over the past 12 months – a marked increase on the 7.7% rise registered to the end of December 2016.
The average three-bed semi-detached in Dublin city now costs €404,167, a rise of €15,000 (3.9%) in the last three months and an increase of 12.8% over the past year, the Q1 REA Average House Price Index has found.
The easing of the Central Bank restriction on lending for first-time buyers has had an immediate effect on the market with a large rise in numbers at viewings and potential buyers with mortgage financing.
The biggest percentage increases over the past year came in the country's smaller rural towns situated outside of Dublin, the commuter belt and the major cities.
Prices here rose by an average of 12.9% over the year, with a three-bed semi now costing €136,194 – an increase of 3% in the past three months.
The commuter counties of Louth, Meath, Kildare, Wicklow, Carlow and Laois rebounded after a relatively static end to 2016 to rise by 2.9% in the past three months, with the average house appreciating by over €6,000 in the quarter.
Ireland's major cities outside the capital experienced a 2.3% rise in the first quarter and 7.7% on the year, with the average semi now costing €305,000 in Cork (+3.4%), €132,000 in Galway (+2.1%) and €178,000 in Limerick (+0.6%).
"There has been a recovery in bank lending, which has been reflected in the purchasing end, but the accelerated figures in the Dublin market particularly, show that we are moving into a vendors' marketplace," said REA spokesperson Healy Hynes.
"However, we need to look at these figures in relation to the market where stock levels are at their lowest nationwide since January 2007.
"At a current average price of €136,194, and an annual compound rise of 12.9%, it will be 2021 at the earliest before it becomes economic to build outside the cities."