21 April 2017
By Elaine Murphy
elaine@TheCork.ie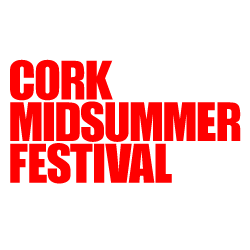 Cork Opera House and Cork Midsummer Festival team up for return of hit Irish dance show
Innovative Irish dance troupe, ProdiJIG, returns to the stage this June as part of an exciting new collaboration between Cork Opera House and Cork Midsummer Festival.
After last year's sell-out run, Cork Opera House's hit production, ProdiJIG: The Revolution, is back at the theatre from June 14-25. The ground-breaking show is the first arts event officially announced for the eagerly-anticipated 2017 Cork Midsummer Festival, running June 16-25.
Celebrating a new era in Irish dance, ProdiJIG: The Revolution is led by Cork-born world champion Irish dancer, Alan Kenefick and directed by acclaimed theatre director Wayne Jordan. It features some of the best Irish dancers in the world, along with music from trailblazing trad group MOXIE and Peter Power.
A brand new video, offering a glimpse of what to expect from the spectacular show and featuring an original soundtrack by Moxie and Peter Power, has also been released today, and can be seen below.
Speaking on the new collaboration with Cork Midsummer Festival, CEO of Cork Opera House, Eibhlín Gleeson said: "Our partnership with Cork Midsummer Festival on ProdiJIG: The Revolution is a perfect fit. The production, which is about freedom of expression in art and in life, was such an inspiring and exciting show to produce and present last year. What better way to bring it back than with Cork Midsummer Festival.
Cork Midsummer Festival Executive Director Lorraine Maye added: "ProdiJIG: The Revolution, produced by Cork Opera House, was last summer's smash hit show and we are delighted to be partnering with them to bring it back for another electrifying run in Cork. A flagship event for our 2017 programme, it is sure to wow a whole new audience in June."
The full line-up of the exciting events planned for Cork's largest annual multi-disciplinary arts festival will be revealed in early May.
ProdiJIG: The Revolution runs Wednesday, June 14th to Sunday, June 25th at 8pm, with additional matinee performances on the Saturday and Sunday at 2.30pm. Tickets, priced €20 – €32.50, are available from corkoperahouse.ie.