13 May 2017
By Tom Collins
tom@TheCork.ie
Firemole, a Cork start-up company which has developed an gadget to monitor the temperature of electronic devices, such as phone chargers, won the Most Innovative Product Award from Enterprise Ireland (EI) at the New Frontiers Entrepreneur Development Programme Showcase & Awards. Firemole has been selected for the 6 month intensive entrepreneurship incubator based in the Rubicon Centre, Cork Institute of Technology (CIT).

Firemole's founder, Seán Ó Tuama, is a qualified electrician and has seen, first-hand, many homes and buildings destroyed by electrical fires "there has been a 35% increase in residential fires caused by electrical faults. Children have on average ten electrical items in their bedroom, including phone chargers and tablets," according to Sean "with increased use of electronic and electrical devices in the home over the last number of years, there has not been a similar growth in safety devices to protect families, and their homes, from faulty, ageing or counterfeit equipment."
Firemole can be attached to any electronic device and sounds an in-built alarm if a dangerous temperature is detected (over 54°C).
"Fires caused by electronic devices over-heating, in particular phone chargers, are becoming more common in the news and media. For parents, it is a real worry if their children have a number of electronic devices in their rooms. That's why we set the alarm at 54°C, which is the temperature children's skin can be damaged at" Sean continued.
The product is, for the most part, manufactured in Ireland in Ballincollig, Co Cork and keeping Firemole's production in Ireland is important to the company.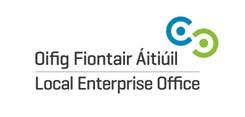 The company have had a number of achievements to date. They received €15,000 in funding from Cork City Local Enterprise Office and a €5,000 EI Innovation Voucher, which they will be using with the Nimbus Centre in CIT for further research and development. The company has been earmarked by EI for its High Potential Start-Up (HPSU) portfolio and is currently raising funding. Development started just nine months ago, and is aiming to launch in Ireland and the UK in July 2017.