28 May 2017
By Bryan T. Smyth
bryan@TheCork.ie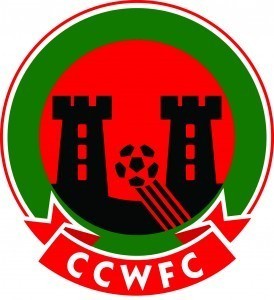 Cork City Women's FC enter the Continental Tyre's Women's League Cup Competitiontoday as they travel to face Kilkenny United WFC at United Park in Thomastown with a kick off at 2pm.
This is Cork City WFC's final game before the summer break and they will hope to go into the break with a positive result and bounce back from a disappointing result against Shelbourne LFC last Saturday at Bishopstown as they lost 2-4. Looking back on the defeat Cork City WFC manager Frank Kelleher said: "Disappointing result against Shelbourne last weekend. We didn't play to our full potential. Spoke about it this week in training and we made sure that our intensity and drive was present at every stage of each training session."
Cork City WFC recently played Kilkenny United WFC in the Continental Tyre's Women's National League a match they won 2-0 on the day and will hope for a repeat of that result to progress to the next round of the Continental Tyre's Women's League Cup Competition. Frank Kelleher had this to say ahead of Sunday's game: "Looking forward to playing Kilkenny this weekend. They played very well against us recently. We know that we will have to be at our best to get a result.
Kate O'Donovan will miss the game through injury.
Injuries: Kate O'Donovan
Suspended: None Absent: None