18 July 2017
By Bryan T. Smyth
bryan@TheCork.ie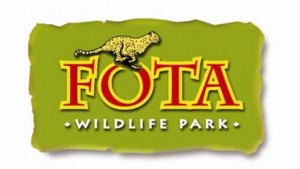 Fota Wildlife Park received thousands of name suggestions for the new Sumatran tiger cub and is delighted to announce that cub is female and her name is Dharma. Born on 7th May to first time parents, mother Dourga and father Denar, Dharma is the first Sumatran tiger cub to be born at the iconic Co Cork wildlife park.
Lead Ranger Kelly Lambe said 'Dharma often loosely means the 'right way of living', a poignant name for a cub of one the world's most threatened species of tiger. The Sumatran tiger has been classified as critically endangered by the International Union for Conservation of Nature (IUCN) since 2008. Dharma already has been a great ambassador for raising awareness for her species and has been very popular with visitors to the wildlife park.'
As part of Fota Wildlife Park's awareness and fundraising efforts for the Sumatran tiger there will be specially themed events held on International Tiger Day on the 29th July. 100% of the donations raised on the day will be donated to 21st Century Tiger, which is an initiative to conserve tigers in their wild habitat. Activities include:
Red FM live outside broadcast from 14.00
Tiger enrichment feeding and talk from a ranger at 13.00
Educational talks at 12, 14.00, 15.00 and 16.00 at the Tiger Forest
Tiger-themed face painting at the Entertainment Marquee from 11am
Fancy dress competition for all ages
Information and donation stand
To date Fota Wildlife Park has raised over €27,000 for wild tiger conservation, which has earned the Park a Gold Award from 21st Century Tiger.
Visit the new cub Dharma at Fota Wildlife Park on Saturday July 29th and enjoy lots of tiger-themed activities and help save the threatened Sumatran tiger by donating on the day to any of the collection points.