24 August 2017
By Bryan T. Smyth
bryan@TheCork.ie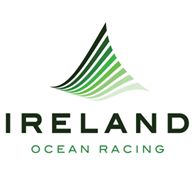 Renowned internationally for sporting success, Ireland's opportunity to compete in global offshore sailing competitions received a boost this week at the launch of Ireland Ocean Racing. The aim of this new strategic initiative is to increase the profile of competitive Irish ocean sailing and racing, inspire a new generation of competitors and to deliver future champions in this incredible sport.
The launch also announces the first project of Ireland Ocean Racing which unveils a new yacht racing team with the highest aspirations. Skippered by leading Irish sailor, Nin O'Leary, the aim is to compete at the highest level in 020 Vendée Globe event – the world's only solo, non-stop and unassisted around the world sailing race. Nin O'Leary aims to be the first Irish sailor to complete this incredible sporting challenge.
Speaking at the launch of Ireland Ocean Racing, CEO Stewart Hosford said,
"This is an exciting day for Irish offshore sailing. There is such a strong maritime heritage in Ireland and a long list of incredible sailors from Joe English, Damian Foxall, Justin Slattery, Gordon Maguire to Enda O'Coineen. We have many great achievements on the water already under our belts. Now is the time to pull together and create a focused plan to pave the way for some significant initiatives and achievements over the coming 10 years and beyond".
Having managed the UK's ocean sailing success story, the HUGO BOSS/Alex Thomson Racing campaign for over a decade, the management of Ireland Ocean Racing has significant experience and expertise in what it takes to create a winning strategy for Ireland in offshore racing.
"Sailors are incredible sportspeople, having to tackle all sorts of weather conditions on seas and oceans around the world. Whether competing individually or as part of team, the skills and acumen required for offshore yacht racing make it one of the most challenging sports today. Bringing the exciting sport to more people in Ireland is really important to Ireland Ocean Racing – from participants, competitors, sponsors, spectators and supporters. It is our aim to deliver success for Ireland internationally in this sport, and we believe that we have the talent in Ireland, as well as the sporting infrastructure and capabilities to be world class in this field." added Hosford.
The nation's first offshore racing entity, Ireland Ocean Racing, announced that it aims to compete in the 2020 Vendée Globe event. Only 100 people have sailed single handed non-stop around the world and no Irish sailors have yet completed the Vendée Globe event.
Leading Irish sailor, Nicholas (Nin) O'Leary will skipper the Irish entry and he aims to be the first Irish sailor to complete this exciting and incredibly arduous sporting challenge.
Nin has competed across a range of sailing and racing events from an early age and has raced with his father, Anthony O'Leary, and brothers, Olympic sailor Peter O'Leary and Irish Champion sailor Robert O'Leary, to many victories. His achievements include winning the prestigious All Ireland 'Champion of Champions' an unprecedented 3 times, as well as being part of the Yes! Racing team.