19 September 2017
By Bryan T. Smyth
bryan@TheCork.ie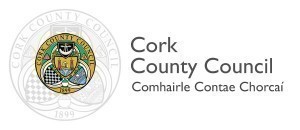 In celebration of the recent launch of the Cork and Rhode Island transatlantic air service, the Mayor of the County of Cork, Cllr Declan Hurley, and Chief Executive of Cork County Council Mr. Tim Lucey yesterday welcomed a Rhode Island delegation to Vertigo, Top Floor, County Hall.
Rhode Island was represented – at the 7pm event – by Mr. Mark Brodeur, Director of Tourism, Rhode Island Commerce Corporation and Cork Airport was be represented by Mr. Niall McCarthy, Managing Director.
Cork Photographer David Keane was at the event:
Rhode Island delegates @Corkcoco @mayor_co_cork in Cork County Hall pic.twitter.com/K3KXFFya6f

— David Keane (@dkeanephotos) September 18, 2017
Rhode Island delegates @Corkcoco @mayor_co_cork in Cork County Hall pic.twitter.com/BodBfr5xjA

— David Keane (@dkeanephotos) September 18, 2017
In welcoming the delegation, Mayor Hurley spoke of the opportunities for both regions, particularly in the area of tourism, "Cork has so much to offer the international visitor. From the Wild Atlantic Way on the West Coast to Irelands Ancient East on the East Coast, we are ideally positioned as a gateway to both routes. Now our tourists can land in Cork Airport and decide if they want to head East or West."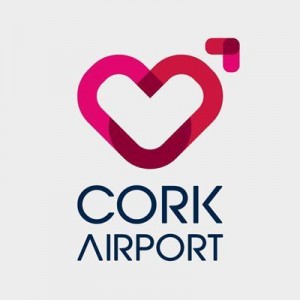 Managing Director Cork Airport, Niall MacCarthy highlighted the importance of the relationship between both regions, "We are delighted to reciprocate the hospitality here in Cork to our Friends from Rhode Island in Travel, Tourism and Trade who have planned a full schedule of meetings and engagements during their week long familiarisation trip to Ireland. In addition to their meetings with various Cork business and educational institutions, the delegation is looking forward to establishing new relationships with varied interests in Cork looking to establish links with the State of Rhode Island on the strength on the new connectivity afforded by Norwegian between Cork and Providence. As well as a formal reception with Mayor Hurley, the delegation will also have the opportunity to visit Kinsale, Midleton, Blarney and of course, Cork City. The trip is an excellent opportunity for us to build on the relationships that we have formed over the past number of years, when we have been trying to secure the route. There has been a tremendous response from both sides of the Atlantic to the new direct access to the South of Ireland from both a business and tourism perspective."
"Now that the Norwegian service is well underway, it is crucially important that it is supported both here in Munster and in Rhode Island. For our part, we are doing everything we can to ensure that both regions' economies feel the benefits and we are delighted to be working with partners who share the share vision," he added.
An industry worth €8 billion annually, tourism figures reached a record number of almost 9 million in 2016 with near on 2 million travelling from North American. Speaking at the reception, Mayor Hurley spoke of the Council's aims in growing this market for Cork, "We have developed a solid cooperative twinning relationship between the historic tourist Town of Kinsale and Newport which has led to delegations from the world of politics, business and tourism travelling between the two regions, consolidating future growth. Now we hope to extend this working model of cooperation to other Towns and Regions in Cork County and increase visitor numbers to Cork and to the US. Indeed Cork County Council has already initiated this process with visits to Boston, Scituate, Cook County, New York, Detroit, and Miami during 2017.
Mayor Hurley went on to say, "We know that international visitors want to explore our beautiful landscape, our history and culture, our festivals our food and our way of life. Hill walking, golfing, food tourism, mountain biking, these are just some of the activities that attract and sustain the visitor. 2016 saw the largest number of visitors yet to visit our Country. Now that we have direct access in and out of Cork Airport to the US market we are certain that we can add to that increasing number in the years ahead. This will be good for Ireland but great for Cork."