19 September 2017
By Bryan T. Smyth
bryan@TheCork.ie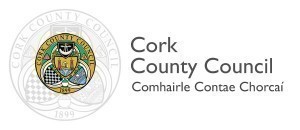 Thirteen of the most creative and artistic communities in County Cork are set to receive substantial funding totalling nearly €82,000 with the announcement of awards under the Cork County Municipal Districts Creative Communities Scheme
Announcing the awards made under the scheme Mayor of the County of Cork, Cllr. Declan Hurley said "Cork County Council has long recognised the importance of sustaining cultural life in local communities.  Cultural activity, whether it is the work of artists, writers or musicians, or the many dedicated voluntary arts groups active in every community, helps to maintain, what can be described as the cultural heartbeat of communities". "The Creative Communities Scheme is designed to help local group and artists, to come up with imaginative projects that will involve people of all ages in the art and celebrate local cultural identity.
The Creative Communities Scheme is administered in each of the County's eight Municipal Districts and has since its introcuation in 2016 already delivered many successful new arts and cultural projects in local communities.The projects that will be funded through this current round are wide ranging and include, The Folk Project, an exciting new community music theatre production for Charleville scripted by local playwright Katie Holly who had a huge success with her recent show Sharon at the Midsummer Festival.
Creative Killeagh is a project proposed by the county's newest arts venue, Greywood Arts that will have visiting international artists working in various community settings in and around the beautiful East Cork village of Killeagh. Further West, the members of the community arts group Treasures of Dunmanway will receive funding to work with young people on a devised play about one of Dunmanway's most famous figures, Sam Maguire.  West Cork Arts Centre will continues its work with older people in the Skibbereen area looking at the story of the 110 girls sent from Skibbereen to Australia to make a new life in the aftermath of the famine.
The County's emerging young filmmakers will also get a boost with funding being made available to Cork Young Filmmakers to help young people in Mitchelstown and Ballincollig take their first steps in film production.  Also speaking at the launch of the scheme County Council Arts Officer, Ian McDonagh congratulated the groups, commenting, "The proposals received this year were ambitious and imaginative and will have terrific impact on creative and community life in local Municipal Districts."
Ballincollig / Carrigaline Municipal District
Applicant
Grant

Proposed

Description
Ballinora and District Community Assoc
4,000
Project Description To create a mural on the School wall, to improve the visual amenity of the village.  The proposal is to paint a series of historic events associated with the  parish  on the subject headings of historic events, transport, sport and War of Independence. Artist Neil O'Dwyer
Cork Film Centre
9,000
To offer an advanced summer school in film making at the Cork Film Centre the project will bring 10 young people currently involved in film futures together with 10 others from the Ballincollig Carrigaline Municipal area   to work on making a short feature.  Aims to raise profile of this film making  resource for young people in the municipal area.
Bandon / Kinsale Municipal District
Applicant
Grant Proposed
Description
West Cork Development Partnership
€7,000
Project title:   Women of Bandon Past and Present and the impression they leave on us

Artist Laura Rae McKinlay will hold interviews with women from new communities, ethnic minorities older people and children . documentation , photography, video and aural recording enabling public expression.  Public event in Skylight gallery  .

Partnership; WCFP  family support centre, Bandon Geriatric, Community Council, St. Michaels
East Cork Municipal District
Applicant
Grant Proposed
Description
Greywood Arts

Killeagh

€13,104
Project title Creative Killeagh

Summary Project aims to create open access to the arts in the local area. This will be done in two parts an Artist in the community programme with Leann Herlihy and Sara FrenchPhase 2 is a large scale community focues project based on the former May Sunday celebrationsArtists, Jessica Bonnenfant Coogan.  Carol Anne Connolly Lisa Cahill Kara Sweeney Killeagh Foroige Tidy Towns St. Fergal's NS Inch NS Killeagh Parents Assoc and Killeagh Choir
Mallow / Kanturk Municipal District
Applicant
Grant Proposed
Description
Nazareth house
€3,000
Project title Life is for Living

Summary To create a programme of creative activity for the 85 residents of Nazareth House , their families and the wider community.  The project will lead to a series of engagements between artists and the residents over an extended period
Cobh Municipal District
Applicant
Grant

Proposed

Description
Glounthaune Tidy Towns

Assoc

€4,000
Project title  Our Story – Community living in Graphic form.

Partners include several local organisations and writer and illustrator Maeve O'Keeffe. Aim to involve up to 120 younger and older people in the community in creating a printed anthology of individual stories and illustrations entitle My Story.

Sirius Arts Centre
€8,840
Project title Sustainable Futures

Summary : Sirius Arts Centre will be organising an exhibition on the subject of the Anthropocene.  The project will enable Sirius to have four artists work with four different groups from the community to respond to some of the themes presented in the exhibition, Artists Colette Lewis, Claire Ryan, Carol Anne Connolly and a writer to be selected
Fermoy / Mitchelstown Municipal District
Applicant
Grant Proposed
Description
Cork Young Filmmakers
€6,000
Project title 25 frames

Summary Youth film project in partnership with Mitchelstown CDYS

From January to June filmmakers will work with the CDYS group of 15 young people. Aim to develop a cohesive working group  who will script and make a film in July 2918

Schoolyard Theatre Charleville
€2775
Project title untitled

Summary To develop and produce a new play including and inspired by the music and lyrics of folk music. Writer Katie Holly and Catherine Horgan director.  Theme is the healing power of music and how it can bring people together.  Will involve young musicians, members of local choirs and local drama groups.  Local Men's shed and CCE.  Aim to involve a wide spread of people in the Community in the making of the work and then to show it to a wider audience in the community

UCC Glucksman Gallery
€6,000
Project title A classroom Museum

Summary An outreach project  enabling 3 small schools partner with Glucksman Gallery to deliver a series of arts education workshops with Partner Schools Schoil Bhride Rathcormac, Kilmagner NS and Glanworth NS.  Artist Fiona Kelly will be involved in the Project which will result in a new resource pack and exhibitions of students response to Fiona Kelly's work
West Cork Municipal District
Applicant
Grant Proposed
Description
Bere Island Projects
5,000
Project title `the Bere Island Project 2017"

Summary  Artist Ed Godsell to  interview and photograph the 220 people living on Bere Island to create a 220 page book, a copy of which will be given to each of the participants, a large scale community photo montage will also be made and installed on the island and a Website will be created using still and video footage

Dunmanway Family Resource Centre
3,750
Project title  Treasures of Dunmanway

Summary Year long project using the life of Sam Maguire as the thematic basis for a range of activities.  A community play involving local drama group,Dunmanway foroige group. Artistic direction Theresa Hartnett

Long term aim is the development of a youth theatre for the area

Galley Cove Partnership

Goleen

5,000
Project title  TOMBOLO 2018

Summary 8 emerging artists on two week residency to create outdoor sculptural responses to the natural environment of Brow Head.  Aim to establish this as a ongoing event. Partners include Schull Community College, Art Centre Schull, O'Sullivans Pub, Crookhaven project will launch in 2018

West Cork Arts Centre.

Skibbereen

5,000
Project title  110 Skibbereen Girls

Summary Deals with the story of 110 girls who went to Australia from Skibbereen c1850.Project links with a large scale exhibition planned by the Arts Centre in 2018,. It also ties into the Arts for health programme and will involve older people at Skibbereen Hospital