20 September 2017
By Bryan Smyth
bryan@TheCork.ie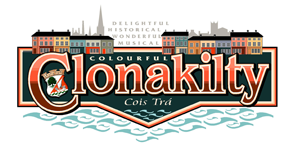 What: Vol. Thomas Ashe Centenary Commemoration
When: 7.30pm Monday 25th September
Where: Ashe Street (named after Thomas Ashe), Clonakilty town centre
Next Monday 25th September is the centenary of the death of Thomas Ashe. The Kerryman was prominent during the 1916 rising, was interned in Frongoch like hundreds of others afterwards, and returned to Republican activity on release in June 1917. In August 1917, just two months after his release, he was arrested for sedition in Co. Longford when he gave a speech at which Clonakilty's Michael Collins was also present with him.
Imprisoned in Mountjoy Jail, he embarked on Hunger Strike on 20th September. Five days into that the British jailers started the cruel practice of force-feeding the prisoner, which went horribly wrong and led to the death of Thomas Ashe.
He became the first Irish Republican to die while on Hunger Strike.
100 years after his death, Thomas Ashe will be remembered at 7.30pm at Ashe St./Asna Square, Clonakilty, in a commemoration jointly organised by the Clonakilty Easter Commemoration Committee and the Clonakilty Easter Commemoration Committee – both sub-committees of Clonakilty Sinn Féin. All welcome to attend.