5 October 2017
By Elaine Murphy
elaine@TheCork.ie
October is a busy month in Ballymaloe Grainstore with four shows in the Shanagarry, East Cork venue.
The one-and-only JACK L performs his new show, 'Magic Days', on Friday 6 October.  The concert is based on his new album of the same name which has been deemed his "best work ever" by Hot Press and Irish Times amongst others. There's something for every taste in the great Jack Lukeman's music, and his concert promises to a 'Magic Night' for his fans.
Legends of Irish music, THE FUREYS, return on Sunday 15 October.  The Fureys released their brand-new CD 'The Times They Are A Changing' in September. It is a collection of songs the band had been wanting to record for years, and includes modern classics from the great writers and performers they have met.  Tunes by Bob Dylan, Joni Mitchell, Ewan McColl, Pete Seeger, Jim Croce and Gordon Lightfoot feature on the CD.
Audiences will want to sing along with much loved songs such as 'Those Were the Days', 'Mr. Tambourine Man', 'Both Sides Now', 'The First Time Ever I Saw Your Face', 'Blowing in The Wind', 'Where Have All the Flowers Gone', and 'I'll Have to Say I Love You in A Song'.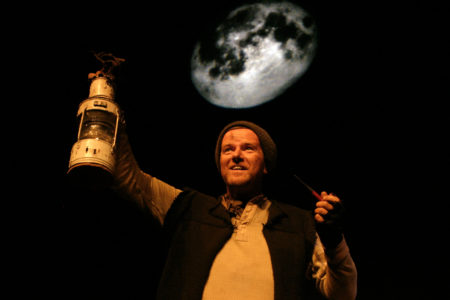 The perennially-popular play, TOM CREAN – ANTARCTIC EXPLORER (above) is on Wednesday 18 October. One of Ireland's unsung heroes is brought to life in this dramatic and humorous solo performance by Aidan Dooley.  Hear the riveting true stories of Tom Crean's Antarctic explorations as one of the few men to serve with both Scott and Shackleton and survive the three famous expeditions:  Discovery, (1901 – 1904); Terra Nova (1910 – 1913); and Endurance (1914 – 1916).  Crean's story is truly a testament of human fortitude against the elements.
Start the October Bank Holiday Weekend with a concert by BRIAN KENNEDY on Friday 27 October. More than 25 years on, and Brian Kennedy is still only getting started.  He is a multi-platinum selling singer/songwriter, a highly-regarded radio/television presenter, Doctor of Letters from University of Ulster, novelist (not surprisingly for a lyricist of his calibre), and 'Voice of Ireland' coach.  Last year Brian released a 32-track double CD 'Essential Collection' comprising all new recordings from the past and present including a duet with Boy George.
Tickets can be booked online at www.ballymaloegrainstore.com or by phone on 021 475 7200.  Early dinner [€50 per person] is served in Ballymaloe House at 6pm before every performance.  Ring 021 465 2531 to book.