11 November 2017, 9.35pm
By Elaine Murphy
elaine@TheCork.ie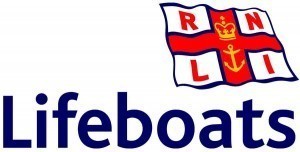 The Courtmacsherry RNLI All Weather Lifeboat was called out at 7pm this evening Sat to go to the aid of an 80 foot Fishing Boat
that got into difficulties 15 miles south of The Seven Heads in West Cork.
The Courtmacsherry Lifeboat under Coxswain Ken Cashman plus a crew of five launched the All Weather Trent class Lifeboat immediately and proceeded at full speed to the distress area as the large Trawler with four crew on board sought assistance.
The stricken vessel was located at 7.45 pm and an immediate tow was put in place.
The Lifeboat is now proceeding to tow the causality, at low speed, back to the safe haven of Kinsale where it will be berthed. The estimated time of arrival into Kinsale is 11pm.
Conditions at sea tonight are misty force 3/4 winds with a strong swell.
Ardent Ireland supporters all, the Lifeboat voluntary crew would have been looking forward to watching the football battle in Copenhagen tonight but instead took to the sea quickly to help others that needed their assistance.
The Crew of the Lifeboat tonight are Coxswain Ken Cashman , Mechanic Stuart Russell and crew members Ciaran Hurley, Conor Dullea, Denis Murphy and Evin O'Sullivan.