18 November 2017
By Elaine Murphy
elaine@TheCork.ie
Clonakilty lecture on JFK day after his anniversary
"John F. Kennedy: The West Cork Connection" will be the title of Dúchas Clonakilty Heritage's next illustrated lecture on Thursday 23rd November – the day after the 54th anniversary of the US Presidents assassination.
The lecture will be held at the Clonakilty Parish Centre starting at 8pm, and will be given by local historian, historical researcher and active Dúchas member, Fachtna McCarthy, a native of Woodfield, Clonakilty, where one of JFK's ancestors, Mary Sheehy, was born.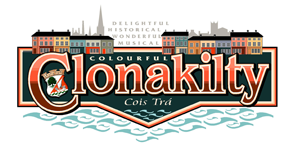 Fachtna will give a full overview of the different strands of John F. Kennedy's ancestry, including the Wexford, Bruff and West Cork branches. It will deal with the previous and little publicised visits that he made to Ireland in 1945 and 1947 and will make reference to his sister, Kathleen, who lived for a time in Lismore Castle, outlining her short and extraordinary life.
The aftermath of JFK's death in 1963 will also be dealt with – including the deeply suspicious circumstances surrounding the shooting dead of the main suspect, Lee Harvey Oswald. Also, the fascinating story of the sale of the copyright to the video of JFK's assassination and the disappearance of the second film in controversial circumstances will be revealed.
The lecture will also include an account of the lives of some of JFK's most famous ancestors, including "Honey" Fitzgerald and Joe Kennedy.
Fachtna McCarthy has been researching the life and ancestry of JFK for many years, and his lecture on the 23rd is sure to captivate 54 years after the president was shot in Dallas and 100 years after his birth.
Fachtna has also extensively researched the lives of other prominent figures with Clonakilty connections such as C. O. Stanley (The Pye Radio Company) and Boss Croker (of New York's Tammany Hall fame).
Attendees are advised to arrive well before the 8pm starting time on the 23rd, as seating is limited at the venue.
Follow Dúchas Clonakilty Heritage on Facebook and Twitter for further updates.