8 January 2018
By Mary Bermingham
mary@TheCork.ie
Solidarity TD Mick Barry this morning called for an end to 2-tier pay rates which discriminate against young teachers in the wake of reports which indicate that the numbers of people applying for teacher training courses has declined by 60% in 5 years.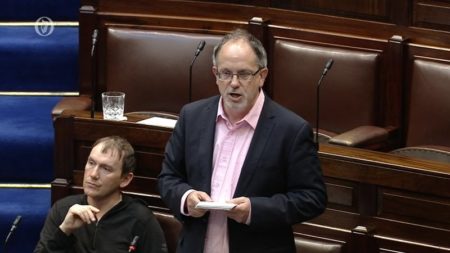 The Irish Times is reporting a graduate teacher shortage which is forcing school managers to use SNAs to teach classes in primary schools and unqualified tutors as teachers for Leaving Cert classes in secondary schools.
The Catholic Primary School Management Association report 90% of primary school principals having difficulty in finding qualified teachers and substitutes.
The sharp decline in new teacher numbers coincides with massive cuts to the pay of graduate teachers.
Pay cuts began in 2010 and since 2011 new teachers are paid less than other teachers despite doing the same work.
Over the course of a 40 year teaching career new teachers will be worse off to the tune of a minimum of 90,000 euro.
Deputy Barry said this morning: "The sharp decline in the numbers applying for and graduating from teacher training courses coincides precisely with the years that have followed on from pay cuts and the introduction of two tier pay rates. Two tier pay rates are a breach of the principle of equal pay for equal work and are wrong in and of themselves. However, it is increasingly clear now that they are also largely responsible for creating a staffing crisis in our schools as well. They should be ended without delay."