28 February 2018
By Elaine Murphy
elaine@TheCork.ie
Deutsche Börse Group has announced that it will further expand its activities in Cork, Ireland, to reflect the growing funds business of its post-trade services arm Clearstream. Moreover, the firm will add product innovation capacities to drive the digitization of its business model. The financial market infrastructure provider, which is among the largest worldwide, will move to a new office space in early 2019.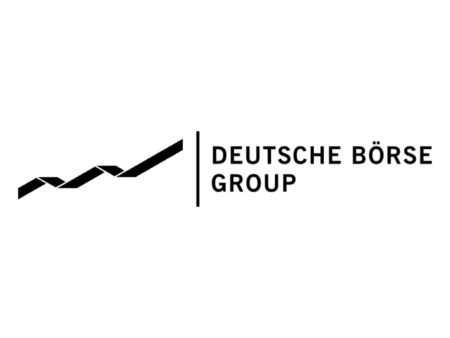 Since transitioning to Deutsche Börse Group in October 2014, the Clearstream operations in Cork have gone from strength to strength. Having started out with 274 employees, the current office in the Airport Business Park now counts 362 employees – envisaging to add a further 200 employees over the next two years. New premises have been selected in the Cork city centre to accommodate the company's current and potential future headcount needs.
The new building, which will be completed by March 2019, will be part of Navigation Square, the largest and most significant office development to be undertaken in Cork City's commercial centre. In addition to the Group's funds processing operations and product development activities, new positions will be created in accounting, finance, business management and IT.
Philippe Seyll, Co-CEO of Clearstream Banking S.A. and Head of the firm's Investment Funds Services, explained: "We have decided to invest in our Cork presence to allow for further growth and a competitive set up in the future. Our current workforce in Cork as well as the high quality local graduate talent available from University College Cork and the Cork Institute of Technology have proven to be a great source of talent, supporting the success story of our business."
Speaking today Tanaiste Simon Coveney TD said: "Cork is a key international hub for our global growth objectives and a very attractive location for International Financial Services companies from all over the world. The decision by Deutsche Börse Group to expand its activities here is very positive. As a Government we continue to work hard to ensure that we have the right conditions and skills to attract knowledge based sectors to Ireland. These conditions and skills are key to facilitating expansion by high-calibre companies."
IDA Ireland Executive Director Mary Buckley welcomed the announcement, saying: "This announcement by a company of the calibre of Deutsche Börse and its post-trade services provider Clearstream, that it is scaling up its operations with the addition of 200 new roles, is great news for Cork, for the South West Region and for Ireland. It reinforces Ireland's leadership position as a global location for Investment Management in servicing and operations activities. This investment adds to the growing list of IFS clients locating projects of scale in regional locations and will act as a valuable reference site when marketing Investment Management activities in the South West Region. I wish them every success with this expansion."
Speaking on behalf of the Cork Financial Services Forum, Eoin Motherway, Chairman, said: "We are delighted that Clearstream is expanding their footprint in Cork, thanks to the wide availability of technology and financial services talent in the region. Clearstream's renewed commitment to Cork sends a clear message about the strength of the growing financial services activity in the region."