3 May 2018
By Mary Bermingham
mary@TheCork.ie
GPs from all over Cork attended the Annual Spring GP Study Event hosted by Mater Private Hospital Cork on Thursday 26th April in the new Orthopaedic and Spine Centre at City Gate, Mahon, Cork.
Consultant Doctors from Mater Private Cork discussed a range of topics including Orthopaedic and Spinal Surgery, Urology, Pain Medicine, Endocrinology, Cardiology, Respiratory and Emergency Medicine, Ophthalmology and ECG Workshops.
A session on the provision of Online Education for General Practitioners focused on adapting to the shift in recent years towards the use of digital technology to improve communications between GPs and hospital consultants.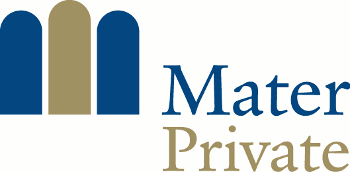 Consultant Rheumatologist at Mater Private Cork and Chairperson of the Medical Executive Committee, Dr. Len Harty, said: "It is difficult to appreciate fully the obstacles and clinical conundrums that our colleagues in General Practice face every day, the Consultant Group at Mater Private Cork have great respect for their colleagues on the coalface of primary health care. It is days like today when we get an opportunity to share knowledge and experience with each other so that in collaboration we can help to improve the care we provide to the people of Cork and wider Munster. I find that each time Mater Private Cork hold one of these GP events I leave having learnt something new from them and with an enhanced admiration of the great care they provide."
The GP Study event took place in the magnificent 8,000 sq/ft purpose-designed Orthopaedic and Spine which offers state-of-the-art best practice standards since opening before Christmas.
Mater Private Hospital Cork has continued to grow over the past year with the opening of the Orthopaedic and Spine Centre and a new Ophthalmic Centre offering the highest standard care to patients who may need attention to eye-related conditions.
Mater Private Hospital Cork is equipped with the very latest technology, private en-suite rooms and free valet-parking for patients and visitors. The Emergency Department, which treats patients over 16, and Urgent Cardiac Care open daily, from Monday to Friday between 9am and 5pm.