7 September 2018
By Mary Bermingham
mary@TheCork.ie
CPA Ireland partners with CIT & UCC to create FastTrack programme
Students from across Cork can now qualify as professional accountants quicker with thanks to CPA FastTrack, a new partnership between CPA Ireland and both Cork Institute of Technology and University College Cork. Allowing students to qualify in just twenty-four months, this now represents the swiftest way for any would-be accountant to join the profession.
Any student who wants to qualify as an accountant is required to undertake three years of on-the-job training. Now for the first time in Ireland students who complete accredited work experience or internships as part of their degrees can count their experience towards the CPA Ireland training requirement. This will allow students to qualify and become a member of CPA Ireland a year quicker.
CPA Ireland is delighted to have CIT and UCC on board to roll out this initiative to its current students. Supporting accountancy students from an early stage in their studies to qualifying as a professional accountant is a key objective for CPA Ireland.

Colm Barry Murphy, Senior Lecturer, Department of Accounting & Information Systems, CIT said:
In January 2018 the Bachelor of Business (Hons) in Accounting in Cork Institute of Technology launched its first work placement module for third year students. It has proven to be a success with both students and employers. The CPA Fast Track Programme is another timely initiative from CPA as it motivates students to view the work placement as both a major opportunity to develop their skill sets in a professional environment, as well as contributing time towards their 3 year training contract. We, in CIT, view this as a major incentive for students because, on their work placement they will gain experience that is commensurate with the level expected of a trainee while still in college.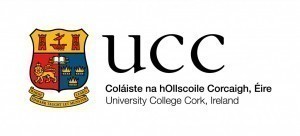 Sheila Byrne, Work Placement Manager, UCC said:
UCC School of Business is delighted to welcome the CPA FastTrack initiative whereby the student's period of work placement will count towards the CPA professional three-year training requirement. We will be delighted to partner with CPA firms to provide high-calibre placement students from our business, finance and accounting programmes, which will provide a feeder pool of graduate talent through to the firms' CPA training programmes. This initiative will have significant positive impact on the student's motivation to apply for CPA FastTrack Placements and pursue the highly regarded CPA qualification.
CPA Ireland have created FastTrack following an extensive collaboration with educators, employers and other key stakeholders, including a wide range of Universities and Institutes of Technology nationwide, who have already endorsed this new initiative, amongst these are, National College of Ireland, NUI Maynooth, Athlone IT, DIT, Waterford IT and the University of Limerick.
Speaking on the initiative, CPA President Cormac Mohan said 'being part of this exclusive FastTrack programme will not only mean that students qualify faster, but they also gain access to the CPA Ireland community including support from the student services team, online communities and social events, as well as lucrative career opportunities once qualified with a diversified skillset. We would also actively encourage employers who have third level students completing a summer internship or work placement, to share the details of the FastTrack programme with them'.
This initiative is part of CPA Ireland's ongoing efforts to support the evolution of the accountancy profession and workplace. CPA Ireland is committed to providing the highest quality calibre of members to the market place to meet the needs of the future accounting sector.
For students, colleges and employers who wish to find out more about this new initiative, please contact CPA Ireland on 01 425 1000 or visit the dedicated CPA Ireland FastTrack website page – www.cpaireland.ie/study-cpa/entry-routes/cpa-fasttrack