20 December 2018
By Elaine Murphy
elaine@TheCork.ie
The Samaritans in Cork will mark the Longest Night of the year by reminding those struggling most that they are there for them during their darkest hours.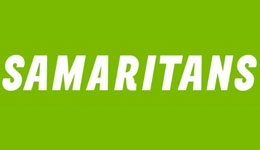 On Friday, 21st December, is the Winter Solstice, the shortest day – and the Longest Night – of the year.
To mark the date volunteers will hold a candlelight vigil and carol singing on the corner of Grand Parade and South Mall from 7pm to 10pm.
The Lord Mayor of Cork, Cllr Mick Finn, the High Hopes Choir representatives from other Cork support groups and members of the Black Dog Society, a group of bikers which support other bikers with mental health concerns, will also attend.
Several Samaritans branches across Ireland will hold similar events to coincide, with some having extra volunteers on hand to answer calls during the Longest Night.
Aileen Spitere, Cork Samaritans Director and lead volunteer, urged people across Cork to support them on the night to highlight that volunteers are available 24 hours a day by phone, email and text.
"We know as it's the Friday before Christmas, many people will be out socialising after work or late-night shopping, but it would be great if people could try to join us for a short time," she said.
"We want to make this a positive event and show that we can bring light to those who need it most. We want to highlight that whatever people are going through, we're here to listen every day of the year, even on Christmas Day. We would appeal to everyone to come along and bring family, friends and neighbours."
Samaritans volunteers in Cork and across the country will also give the gift of listening this Christmas by ensuring services remain open for those most in need, including Christmas Day.
Anyone who is struggling over the coming weeks can call Samaritans on freephone 116 123, text on 087 260 9090, email on jo@samaritans.ie or visit the branch at 7 Coach Street, Cork.
Volunteers offer emotional support to those who need it most, when they need it most. You don't have to be suicidal to ring Samaritans. Many people call because they are stressed, depressed, anxious, bereaved, lonely or struggling with everyday life.
Almost 53,500 calls for help were answered by volunteers across Ireland last December, with 1,300 volunteers on duty throughout the month.