7 February 2019
By Mary Bermingham
mary@TheCork.ie
The Irish Cancer Society has announced the details of its latest round of We Can Quit courses in Cork.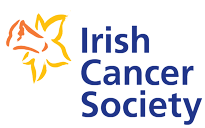 The Ballyphehane/Togher course will start on the 20 February, the Mallow course on the 27 February and the Mayfield course on the 5 March. Women are invited to register their interest now for the programme which supports women in joining forces to quit smoking together.
Participants in the We Can Quit programme attend weekly group sessions and receive one-to-one support. They will also be offered 12 weeks of free Nicotine Replacement Therapy (NRT).
Eimear Cotter, Community Cancer Prevention Officer at the Irish Cancer Society said, "We Can Quit is proven to work and we have seen almost 150 Cork women completing the 12 week courses since we began in 2016. When we examined the programme results we also found that it has a very positive quit rate – around half of all participants had quit smoking because of the course.
"The course is ideal because it uses a combination of group support and NRT products for a 12 week period – which is proven to be four times more successful than giving up without support.
"However, we do know that giving up smoking is extremely difficult and a huge challenge for people, but We Can Quit offers women the support and encouragement they need to get through it. I'm looking forward to meeting all of the new women on this year's courses, and seeing them graduate at the end!" Cotter concluded.
We Can Quit is open to all female smokers in Cork who are over the age of 18 years and are interested in quitting smoking.
The Ballyphehane/Togher course starts at 7pm on the 20 February in Ballyphehane/Togher Community Development Project, Friars Walk; the Mallow course starts at 7pm on the 27 February in Le Cheile Family Resource Centre, Fairhill; and the Mayfield course starts at 7pm on the 5 March in Kerrigan Tyrell Centre, Tinkers Cross.
The Society has worked in partnership with the Cork Cancer Action Network, the HSE and a wide range of community and local organisations to roll-out the We Can Quit programme and achieve its great successes.
For more information on We Can Quit or to sign up for your free place on the programme, contact Eimear Cotter on 021 4840597/ ecotter@irishcancer.ie or register online at www.cancer.ie/we-can-quit
Daffodil Day, proudly supported by Boots Ireland, will take place on March 22nd. Members of the public are urged to get involved and help raise crucial funds for lifesaving cancer research and free support services for cancer patients. Visit www.cancer.ie now to volunteer or donate.