19 June 2019
By Mary Bermingham
mary@TheCork.ie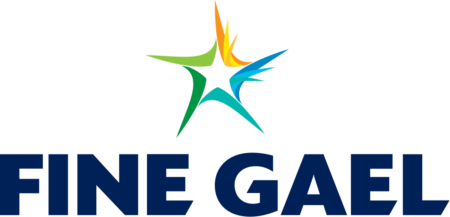 Fianna Fáil want to delay key Government projects in Cork South West a Fine Gael Senator has said!
Local Fine Gael Senator, Tim Lombard, said: "The Government is committed to the delivery of the National Development Plan (NDP) as part of the Project Ireland 2040 plan and it contains crucial projects for Cork South West.
"We need to ask Fianna Fáil why they would want to delay key projects like the M20 Cork to Limerick Motorway, the Flood Relief Schemes in Clonakilty, Skibbereen and Bandon, as well as the relocation of the Kinsale Library to a permanent location.
"We have been waiting long enough for progression of this critical infrastructure and yet now we hear that Fianna Fáil want to delay things further.
"Just last week (Thursday June 13), the Fianna Fáil party agreed to support a Soc Dems/Green motion to identify which regional development projects will be delayed or worse, cancelled.
"Now in the wake of the launch of the Government's Climate Action Plan, senior Fianna Fáil figures are out calling again for crucial roads projects to be delayed. They are calling for the projects in the NDP to be revisited but in reality they just want to scrap Fine Gael's Project Ireland 2040 for political reasons.
"Public transport is a key component of Fine Gael's plans. Metro, DART expansion, bus connects, cycleways, greenways all feature heavily in the NDP and the Climate Action Plan and these projects will proceed under the current Government.
"The Fianna Fáil position shows the clear danger presented to Cork if there is a government change after the next election. Fine Gael is the party with the vision, the plan and the right team to implement progress of our national infrastructure. The opposition seemingly just want to block progress for the sake of a political win."
Meanwhile…

FF committed to Cork infrastructure projects – Michael Moynihan
Fianna Fáil TD for Cork North West Michael Moynihan says Fine Gael should spend more time developing a public transport strategy rather than spreading fake news about infrastructure projects.
Deputy Moynihan said, "Local Fine Gael TDs and Ministers have spent much of today attacking Fianna Fáil after questions were raised about the compatibility of its new Climate Action Plan and its Project Ireland 2040 strategy.
"Let me be very clear – Fianna Fáil is fully supportive of the M20 Cork to Limerick motorway as well as the M28 and the Dunkettle Interchange.  The spin from Fine Gael today is nothing more than sheer desperation and an attempt to distract attention from its own failures to come up with a plan for the future of public transport for Cork and the wider South West region.
"Clearly Fine Gael does not like legitimate questioning around the fact that this new plan is at odds with Project Ireland 2040, and so the party has gone on an unwarranted attack.
"This has not gone unnoticed with national journalists expressing surprise and their co-ordinated PR offensive online. As usual this attack is nothing more than an attempt to distract from the Government's own failings", concluded Deputy Moynihan.