12 August 2019
By Mary Bermingham
mary@TheCork.ie
Mater Private 2018 Annual Review highlights some of the key services, initiatives and achievements across the Group's facilities in Cork, Dublin, and Limerick in 2018.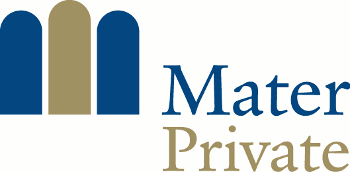 Key Highlights
7,531 patients attended Mater Private Emergency Departments in Dublin and Cork – increase of 27% in Cork and 6% in Dublin on previous year
Over 25,000 tests and procedures, and 7,500 theatre hours were carried out at the Mater Private Hospital Cork
1,020 same-day consultant appointments™ were facilitated across Cork and Dublin facilities
Over 800 patients attended Cork's Urgent Cardiac Care Service in 2018
Over 73,000 scans and diagnostic imaging procedures took place in 2018
Increase in major joint replacements and scopes of 8% in Cork Orthopaedic and Spine Centres and 22% in Dublin
Over 5,000 cardiac interventions were undertaken at the Mater Private Hospital, Cork in 2018. The data comes today as the Mater Private Healthcare Group reports ever increasing patient attendances and treatment numbers in its 2018 Annual Review.
The 2018 Annual Review highlights some of the key services, initiatives and achievements across the Group's healthcare facilities in Cork, Cork, Limerick and Clatterbridge (UK) in 2018.
Surgical innovation
The Mater Private has performed the highest number of robotic-assisted surgeries in Ireland, with over 2,500 surgeries completed since the hospital first introduced the technology in 2009. Robotic-assisted surgery has been deployed in a broad range of specialities including kidney, lung, colorectal, prostate, gynaecology, and most recently, spine.
With the aid of this new technology, the hospital performed the first ever synchronous robotic-assisted liver and lung resection for colorectal metastases in Europe in 2018. The patient underwent the innovative procedure to remove cancerous tissue which had spread to the lungs and liver in just one, single surgery.
Access to cardiac care
More than 6,000 patients presented through the Mater Private's Urgent Cardiac Care facilities at Dublin and Cork. In Dublin, over half (52%) of patients were walk-ins, and 12% attended out-of-hours. The 24/7 availability of the service ensures that patients receive rapid access to care for serious cardiac issues, contributing to significantly improved outcomes.
The Urgent Cardiac Care service at Mater Private Cork experienced a 44% increase in attendance numbers. The significant growth in attendance indicates its success in serving the needs of the local community and wider Munster region.
Additionally, over 18,000 patients attended an outpatient cardiology clinic at the Mater Private Dublin Heart & Vascular Centre in 2018, Ireland's largest group cardiology practice. 13% of these patients attended one of the many regional cardiac clinics in Sligo, Drogheda, Navan, Mullingar and Limerick for consultation.
Public hospital transfers
Over the past five years, almost 4,500 patients have been transferred to a Mater Private Cardiac Catheterisation Lab from a public hospital as part of the National Cardiac Transfer Service. With this service, patients with private health insurance who are waiting in a public hospital for a cath lab procedure, can request a transfer for their treatment or procedure.
775 patients were transferred from public hospitals to the Mater Private in 2018. Approximately 61% (472) of those were transferred for an angiogram procedure, with 13% of transfers in 2018 were accepted at the weekend.
Orthopaedic and Spine Centre
Over 8,000 orthopaedic and spinal procedures were carried out at the Mater Private Orthopaedic & Spine Centres in Dublin and Cork in 2018.
The Mater Private Cork Spine & Orthopaedic Centre experienced an increase of 8% in orthopaedic procedures in 2018, with 456 hip and 298 knee replacements performed in 2018.
Same-day hip replacement became a reality in 2018 at the Mater Private Dublin. Up to 25% of hip replacement patients may be suitable for this type of surgery; typically patients are fit, healthy and younger. The surgery is made possible through pre-defined patient criteria, patient education and multi-modal pain management. This surgery highlights the benefits of a multi-disciplinary approach to working together, resulting in better patient care, experience and outcomes.
With lengthy waiting lists in Northern Ireland for orthopaedic surgery, the Mater Private is increasingly treating patients from across the border in this speciality. In 2018, over 400 patients from Northern Ireland orthopaedic waiting lists made contact with the centre, as part of the EU Cross Border Initiative. 70% of consultations undertaken by the team of highly skilled surgeons converted to surgery, with hip and knee replacements being the most common.
Cancer detection and treatment
The Mater Private Cancer Centre diagnosed and treated 908 cancers in 2018, with prostate, breast and gynaecological cancers being the most commonly diagnosed. Following diagnosis, 11,267 oncology and 28,469 radiotherapy treatments were completed at the department's specialist treatment centres in Dublin and Limerick.
In 2018, the Mater Private installed the most advanced mammography equipment in the country, investing over €400,000 in the technology. The Hologic 3Dimensions™ mammogram machine captures the highest definition 2D and 3D visual images available, supporting improved detection rates and diagnostic accuracy.
Emergency care
Visits to the Mater Private Cork and Dublin Emergency Departments increased in 2018, with 7,531 patients attending in 2018. This marks an increase of 27% in Cork and 6% in Dublin on the previous year. Led by consultants specialising in emergency medicine, the department is an integrated hospital service with routine and emergency access to all diagnostic services, investigations and treatments as well as extensive specialist clinical and medical teams.
Patient satisfaction survey
Findings from the Mater Private Dublin's 2018 patient satisfaction survey show 93.4% of patients would recommend the hospital, and almost every patient (96.7%) was satisfied with the skill of the physicians, and the friendliness and courtesy of the nursing staff (96%).
As a group we are invested in listening to, and acting on, patient feedback. The Mater Private Cork implemented a number of patient experience improvements based on feedback received. One issue addressed was the perceived lack of privacy at admission, due to patient names being called out in a busy waiting area. Patients are now offered a pager on arrival to alert the holder once the office is ready to start their admission. Patients report greater privacy and freedom of movement while they are waiting – a more positive admission experience.
Comment
CEO Mater Private Healthcare Group, John Hurley, said:
"The Mater Private Hospital Group has enjoyed an upward trajectory in patients treated and procedures undertaken across our hospitals in 2018. We continued to focus on access to high value care, where high value encompasses excellent outcomes delivered in an efficient manner.
"The success of the Group in 2018 reflects patients voting with their feet and choosing a hospital with a strong reputation for healthcare delivery and one committed to providing fast access to new and innovative treatments."
COO Mater Private Healthcare Group, Caroline Whelan said:
"The Mater Private Group strives to provide our patients with the highest quality care and best outcomes.
"We remain committed to effective and efficient delivery of care, particularly by offering greater flexibility to meet the needs of our patients, through initiatives like our same-day consultant appointments.
"Maintaining excellence in patient care requires continued investment in innovation, infrastructure and staff. This is something which we remain committed to, with ambitious plans for further growth for our Group in the period ahead."