31 May 2020
By Bryan Smyth
bryan@TheCork.ie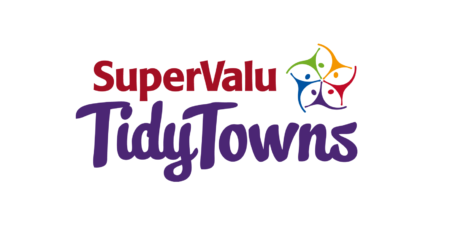 Fine Gael Senator Tim Lombard has confirmed that TidyTowns groups in Cork can still use funding allocated to them despite the cancellation of this year's competition.
Last September, Minister for Rural and Community Development, Michael Ring allocated €1.4m to groups nationwide to assist them in their preparations for this year's SuperValu TidyTowns competition. Since the competition has been cancelled due to Covid-19, any unspent funds can still be used by the community groups.
Senator Lombard said: "I welcome the announcement that 94 TidyTowns groups in Cork will not lose out on €135,000 of funding which was earmarked to help them prepare for this year's competition.
"Any groups that have already spent the funds they received should retain their records of expenditure in the normal way.
"I also want to assure those groups which have not yet spent the funding they received, they can continue to use it over the next few months to assist with activities they might undertake as the Covid-19 restrictions are eased."
"For decades, the SuperValu TidyTowns competition has brought people of all ages in Cork together to work collectively outdoors to make the environment in which they live and work a better place. Due to the current restrictions in place as a result of the Covid-19 pandemic, it would not have been feasible or safe to continue this great tradition of work in the normal way.
"However, I very much hope that once the restrictions on gatherings are eased, and where possible within the public health guidelines, they can resume their work in making towns and villages in Cork more attractive and welcoming."
Commenting on the announcement, Minister Ring said: "TidyTowns groups are magnificent custodians of their communities and I know that the money will be used for the betterment of our towns and villages. Over €4 million has been allocated to TidyTowns groups since I introduced this fund in 2017 to assist Tidy Towns groups in their wonderful work
"I have no doubt that the SuperValu TidyTowns competition will be back again, bigger and brighter than ever in 2021."
The following Cork communities were allocated between €1,000 and €4,000 (based on population size) in order to support preparation for the 2020 competition
| | |
| --- | --- |
| Committee Name | Amount |
| Comhaltas Cosanta Gaeltachta chuil Aodha Teoranta | €1,000 |
| Ballymacoda / Ladysbridge Community Council | €1,000 |
| Aherla Tidy Towns | €1,000 |
| Ardfield Tidy Towns | €1,000 |
| AROMA | €2,000 |
| Ballincollig Tidy Towns | €4,000 |
| Ballineen & Enniskeane Tidy Towns | €1,000 |
| Ballycotton Development Corporation | €1,000 |
| Ballydehob Tidy Towns Association | €1,000 |
| Ballylickey Residents Association | €1,000 |
| Baltimore Tidy Towns | €1,000 |
| Bandon Tidy Towns Committee | €3,000 |
| Banteer Tidy Towns Committee | €1,000 |
| Bantry Tidy Towns Association | €2,000 |
| Belgooly Tidy Villages | €1,000 |
| Berrings Tidy Towns Association | €1,000 |
| Boherbue Community Development Association | €1,000 |
| Carrigadrohid-Killinardrish Tidy Towns Committee | €1,000 |
| Carrigaline Tidy Towns Committee | €4,000 |
| Carrigtwohill Community Council | €2,000 |
| Castlelyons Bridesbridge Heritage Tidy Towns Group | €1,000 |
| Castletownbere Tidy Towns | €2,000 |
| Castletownroche Tidy Towns | €1,000 |
| Castletownsend Community Council | €1,000 |
| Charleville Tidy Towns | €2,000 |
| Clonakilty Tidy Towns Committee | €2,000 |
| Clondrohid Parish Development | €1,000 |
| Cloyne Tidy Towns | €2,000 |
| Coachford Tidy Towns | €2,000 |
| Coiste Bailte Slachtmhar Baile | €1,000 |
| Coiste Bailte Slachtmhara Bheal Atha'n Ghaorthaidh | €1,000 |
| Conna Community Council | €1,000 |
| Coolagown Development Group | €1,000 |
| Courceys Integrated Rural Development Assoc | €1,000 |
| Courtmacsherry Tidy Towns | €1,000 |
| Croi na Laoi Development | €1,000 |
| Douglas Tidy Towns | €4,000 |
| Drinagh Community Association | €1,000 |
| Dromahane Development Association | €1,000 |
| Durrus Tidy Towns | €1,000 |
| Dursey Tidy Towns | €1,000 |
| Eyeries Tidy Towns Committee | €1,000 |
| Fermoy Tidy Towns | €3,000 |
| Glandore Tidy Towns | €1,000 |
| Glanworth Tidy Towns Group | €2,000 |
| Glounthaune Tidy Towns | €1,000 |
| Grenagh Tidy Towns | €1,000 |
| Inch Mount Uniacke Tidy Towns | €1,000 |
| Innishannon Tidy Towns Committee | €1,000 |
| Kanturk Tidy Towns | €2,000 |
| Kealkil Community Council | €1,000 |
| Kilbrittain Tidy Towns | €1,000 |
| Kilcrohane Development Association | €1,000 |
| Kildorrery Tidy Towns | €1,000 |
| Killeagh Tidy Towns | €1,000 |
| Kilworth Village Renewal Committee | €1,000 |
| Kinsale Tidy Towns Committee | €2,000 |
| Kiskeam Development Association | €1,000 |
| Knockraha ACA | €1,000 |
| Lislevane Community Association | €1,000 |
| Lismire Community Association | €1,000 |
| Macroom Tidy Towns Committee | €2,000 |
| Milford Tidy Towns | €1,000 |
| Millstreet Tidy Towns | €2,000 |
| Minane Bridge & District Tidy Towns | €1,000 |
| Mogeely Development Association | €1,000 |
| Molaga Tidy Towns Association | €1,000 |
| Newcestown Development Association | €1,000 |
| Newmarket Community Development Association | €2,000 |
| Newtownshandrum Tidy Towns | €1,000 |
| Newtwopothouse Tidy Towns Committee | €1,000 |
| Rathbarry Tidy Towns Committee | €1,000 |
| Rosscarbery Tidy Towns Association Limited | €1,000 |
| Sallybrook Tidy Towns Committee | €1,000 |
| Schull Tidy Towns | €1,000 |
| Sherkin Island Development Society | €1,000 |
| Toormore Tidy Towns | €1,000 |
| Union Hall Tidy Towns | €1,000 |
| Waterfall Tidy Towns | €1,000 |
| Youghal Tidy Towns Committee | €3,000 |
| Ahiohill | €1,000 |
| Ballinhassig Village Association | €1,000 |
| Ballymakeera Tidy Towns | €1,000 |
| Coolmeen Tidy Towns | €1,000 |
| Fairfield Tidy Towns | €1,000 |
| Goleen Tidy Towns Committee | €1,000 |
| Cullen TidyTowns | €1,000 |
| Bishopstown Tidy Towns | €4,000 |
| Cobh Tidy Towns Committee | €3,000 |
| Glengarriff Development Association | €1,000 |
| Mallow Tidy Towns Committee | €3,000 |
| Shandon Area Renewal Association | €2,000 |
| Skibbereen Tidy Towns | €2,000 |
| Togher Tidy Towns | €4,000 |