8 August 2023
By Tom Collins
tom@TheCork.ie
St. Enda's National School, Kilnadur in Dunmanway, County Cork, has achieved a significant milestone by becoming the first primary school in Ireland to successfully transition its heating system to use Hydrotreated Vegetable Oil (HVO) – a renewable and environmentally friendly energy source.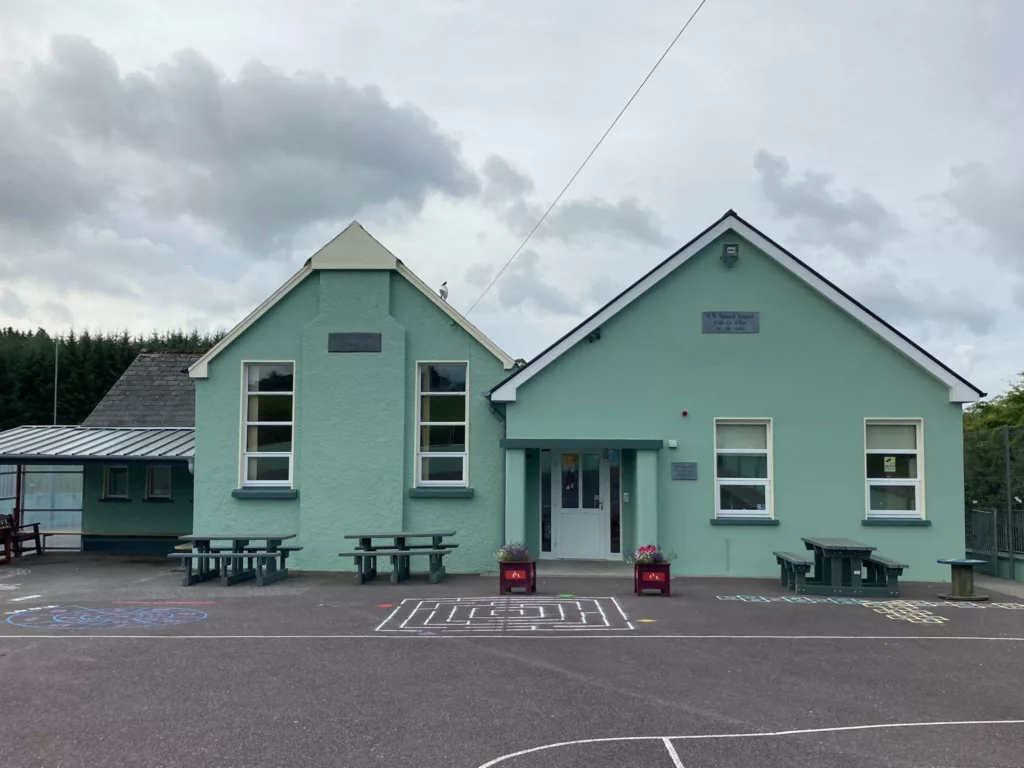 The school completed its move away from being fuelled by traditional oil – a fossil fuel – to HVO last week – a move that is projected to yield a remarkable 87% reduction in carbon emissions, positioning St. Enda's as a model for primary schools and other institutions throughout the country.
The primary school made the decision to switch to HVO after it was found earlier this year that its boiler was operating at only 70% efficiency.
It was Concubhar McCarthy of CMcC Services, Dunmanway – a local OFTEC registered technician – who initially advised the school of the availability of HVO as a climate-friendly alternative to traditional heating oil and then carried out the necessary installation to industry standards, having particular regard for the age of the building.
The school's management recognised that HVO offered it with a realistic, effective and affordable alternative to other options, including the retrofitting of the building which would have caused prolonged disruption.
The conversion of the boiler at St. Enda's to HVO forms part of the school's broader efforts to uphold its status as a green school, having received Green Flags for Litter and Waste, Energy, Water and Travel.
It is expected that St. Enda's switch to HVO will offer further evidence as to how advanced, synthetic and renewable biofuels can accelerate Ireland's journey towards hitting its emissions reduction targets by 2030.
Commenting on the news, Liam Cotter, Principal at St. Enda's National School, Kilnadur said that the decision was motivated by cost effectiveness, minimal disruption and environmental friendliness:
"We are very excited to pioneer this transition to Hydrotreated Vegetable Oil, and we believe that the carbon emissions reductions we will achieve will lead to St. Enda's becoming a blueprint for schools across the country
"Our goal is to not only reduce our carbon footprint significantly, but also to educate our students about the importance of climate responsibility and empower them to make environmentally conscious choices.
"When we discuss the transition with pupils in September, we will be using it as an opportunity to illustrate the need for each and every one of us to contribute to Ireland reducing our carbon footprint over the coming decades, and the different ways that this can be done"
David Blevings, a spokesperson for the Alliance for Zero Carbon Heating (TAZCH), a group founded in January 2022 with the goal of decarbonising Ireland's home heating sector, is equally optimistic:
"Innovative new technologies such as biofuels have the capacity to transform Irish society and accelerate us towards our climate objectives.
"We believe that HVO should be made a more accessible option, not just for the heating of schools and county councils as we have already seen, but also for the 700,000 households who depend on liquid fuels up and down the country."
Kevin McPartlan, spokesperson for TAZCH and CEO of Fuels for Ireland said:
"TAZCH expects the results from St. Enda's to add to the growing base of evidence that biofuels such as HVO can play a crucial role in Ireland's efforts to achieve carbon neutrality by 2050 and hopes that the Government will acknowledge this and take action to make HVO a viable option for homeowners."