14 August 2023
By Tom Collins
tom@TheCork.ie
Ireland's largest private hospital network to create 60 new jobs to implement an Electronic Health Record (EHR) system in partnership with MEDITECH
that will revolutionise the healthcare experience for patients.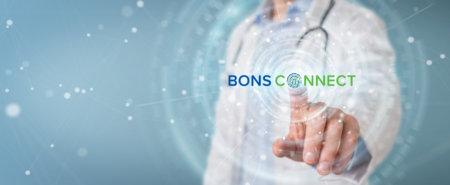 Bon Secours Health System (BSHS), which includes Bon Secours Hospital Cork, has launched a groundbreaking €25 million clinical transformation project with healthtech firm MEDITECH which is to connect its entire hospital network using one electronic healthcare record (EHR).
The new 'BonsConnect' initiative, which will be the largest private hospital EHR system in Ireland, will improve patient safety, enhance clinical care, increase operational efficiency, and revolutionise the healthcare experience for the 300,000 patients Bon Secours treats annually.
The new EHR project is part of a significant investment in state-of-the-art equipment and technology within a wider €300 million national commitment by Bon Secours Health System as part of its 2025 Strategic Plan.
The BonsConnect project will create 30 new jobs in BSHS now, with a further 30 positions to be created in September. It will cover the full Bon Secours hospital network in Cork, Galway, Limerick, Tralee, and Dublin, and is to be completed by the summer of 2025.
To facilitate the execution of this project, Bon Secours Health Systems is partnering with Nordic, a global consultancy that exclusively supports healthcare systems to deliver digitally-enabled transformation. Leveraging their clinical expertise, extensive technical knowledge, and strategic advice, they will play a crucial role in ensuring the project's successful implementation.
Bon Secours Health System Group Chief Executive, Bill Maher, said: "Bon Secours Health System continues to be unrivalled in the quality of our service, combining the latest medical technologies and approaches with compassionate and personalised medical care. BonsConnect is the next step in our digital journey and will change how care is delivered at our five hospitals, including our new hospital in Limerick, due to open in 2025. This will lead to improved clinical decision-making, more efficient and accurate clinical documentation, and an increased level of access to the right information by the right person at the right time."
Helen Waters, Executive Vice President, and Chief Operating Officer, MEDITECH, said: "We are excited that Bon Secours Health System has selected MEDITECH Expanse as the EHR to lead its digital transformation journey, and we look forward to supporting them in their mission to improve the health and well-being of their communities. Our new partnership provides an extraordinary opportunity to work together and use the latest technology to drive patient-centred care, improve patient access, and enhance the clinician experience while ensuring equitable access to quality care across the communities they serve."
Kieran Hughes, President – Nordic Europe and Middle East, said: "BonsConnect is an amazing opportunity to improve care delivery for the community and create a foundational platform to support clinical and business innovation over the next 15 years. Nordic, which has been part of the journey since February, is inspired by the commitment and vision of the BSHS team. We look forward to our continued partnership to support Bon Secours with its digital transformation."