12 February 2016
By Bryan T. Smyth
bryan@TheCork.ie
During his visit to Cork today (Friday), An Taoiseach Enda Kenny T.D. announced that Ireland has won a competitive global bid to co-host the Startup Nations Summit in November 2016. The event is in its fifth year and is an initiative of the Global Entrepreneurship Network (GEN). It has never been held in Europe previously and is likely to draw hundreds of startup policy makers, advisors, public and private sector organisations from around the world, who are interested in understanding and sharing international best practice in helping high impact entrepreneurs start and scale new enterprises.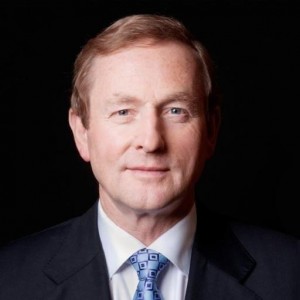 An Taoiseach Enda Kenny T.D. congratulated Startup Ireland and Cork innovates, the organisations which led the consortium to bring the event to Ireland in November 2016, on their success today;
"Ireland is garnering international attention for it's successful creation of a strong supportive ecosystem for entrepreneurship. Startups are a key part of Ireland's recovery and we want to help them create 70,000 of the 200,000 jobs we will create by 2020. The Startup Gathering in 2015 was a clear example of how we are working regionally, nationally and internationally to support the startup community, through policy, programmes and promotion. We are delighted that Ireland is the first European country ever to host Startup Nations Summit in partnership with the Global Entrepreneurship Network," said An Taoiseach Enda Kenny T.D. at the announcement in Cork today.
The President of GEN Jonathan Ortmans, who visited Ireland last week and met with the key stakeholders involved in the Startup Nations Summit bid, said;
"The government of Ireland has demonstrated an unwavering commitment to setting a policy environment that allows entrepreneurs to flourish. Bringing the global policy and startup community leaders to Ireland will further advance a fast moving global dialogue on the most impactful policies and programs that can be replicated in countries around the world —while highlighting the rapid expansion of Ireland's startup ecosystem."
Startup Ireland, a partnership committed to advancing the country's startupsector, led the effort in partnership with Cork innovates.
Siobhán Finn, Project Director of Cork innovates will also act as Project Director for the Startup Gathering 2016 on behalf of the Startup Ireland board and will lead the planning process from Cork.
"Cork is a prime European location for Startup Nations Summit in 2016. The vision of the local authorities, business support agencies and educational institutions in the Region have been working together for the last number of years, through Cork innovates, to drive and nurture entrepreneurship and innovation in the Cork region. The fact that GEN have selected Cork as the location of choice for this global event is testament to the determination and commitment of this collaboration to create a model startup ecosystem" said Siobhan Finn, Project Director of Cork innovates.
"The Startup Nations Summit taking place as part of the Startup Gathering 2016 is a fantastic fit for Ireland in what is a very significant year in the history of our country. Ireland's rapid economic recovery is reflected in that fact that we are Europe's highest growing economy again. As startups are key to future proofing Ireland's future economic growth the Startup Nations Summit underpins our goal of helping Ireland become a global startup hub by 2020," said Eoin Costello CEO of Startup Ireland.
"As the Summit is the cornerstone of the Global Entrepreneurship Week taking place in 180 countries in November all the eyes of the entrepreneurial world will be on Cork, Ireland this year. We guarantee that delegates at Startup Nations Summit will be delighted with their experience in Cork in 2016 and that they will have many opportunities to meet leading members of Ireland's vibrant startup community."
The Startup Nations Summit gathers a network of startup community leaders and policymakers to help enable high impact entrepreneurship in nations across the globe, especially through the identification of policy levers and effective public sector driven programs. The summit will serve as the official conclusion of Global Entrepreneurship Week, a collection of 30,000 events with 10 million participants in 160 countries. It will also form the cornerstone of the Startup Gathering 2016. While the Startup Gathering 2015 was about bringing the entrepreneurial agenda to towns and cities across Ireland, 2016's Gathering will bring the key members of Ireland's startup community to a focal point in Cork at the end of November to share experiences and discuss how to accelerate Ireland's journey towards becoming a global startup hub at Ireland's first ever Startup Ireland Summit.
Awarding the 2016 Startup Nations Summit to Ireland is part of an effort by GEN Global to scale its work in support of high-growth entrepreneurship in Ireland and Europe– including an expanded Global Entrepreneurship Week Ireland in November 2016, a meeting of the Global Entrepreneurship Research Network in Dublin and the development of a new GEN Irelandaffiliate to coordinate and connect Ireland's entrepreneurship ecosystem leaders to their GEN counterparts across the globe.
Previously, the Startup Nations Summit has been held in Ottawa (Canada), Kuala Lumpur (Malaysia), Seoul (Korea) and Monterrey (Mexico). The 2016 Startup Nations Summit will be held in Cork from the 18th – 20th November as part of the 2016 Startup Gathering celebration for Ireland.