12 February 2016
By Bryan T. Smyth
bryan@TheCork.ie
With less than two weeks to go until polling day, new data released by Facebook has revealed that Fine Gael are the most discussed political party on Facebook in Cork since November. Across the county, Sinn Féin were the second most discussed party while Fianna Fáil are in third spot. The Labour Party come fourth in the rankings for conversations in Cork, followed by the Green Party, then Renua, the Social Democrats, the Anti Austerity Alliance and the People Before Profit Alliance.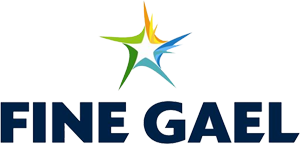 Facebook's data has also revealed that health, the economy and infrastructure were the most discussed election-related issues in Cork. After that came social welfare, crime and corruption, housing, education, flooding and abortion.
In terms of personality politics, Taoiseach Enda Kenny was the most discussed political leader, with Tánaiste Joan Burton coming second. Gerry Adams of Sinn Féin was third in the county ahead of Fianna Fáil's Micheál Martin. Eamon Ryan of the Green Party was the fifth most discussed leader.
Elizabeth Linder, Facebook's Politics & Government Specialist for the Europe, Middle East & Africa (EMEA) region, said:
"As February 26th approaches, we seeing the level of election-related conversation on Facebook get louder and louder across the counties, including Cork. There have been over three million interactions on Facebook related to the General Election already.
"As this data for Cork shows, we've been able to really dig down into these interactions and understand what issues voters really care about. What is clear is that there is a lot of interest in the election throughout the county. We expect to see even further activity from Cork based Facebook users over the rest of the campaign."