8 March 2016
By Bryan T. Smyth
bryan@TheCork.ie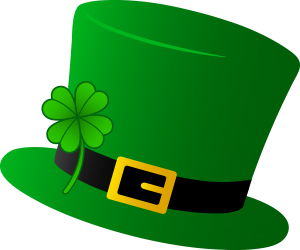 The 30-strong Cork Barrack Street Youth Band will be among the 1,200 musicians taking to the streets of Limerick for the 46th Limerick International Band Championship from 12 noon on Sunday, 20th March.
Ireland's only international band competition, which is run on behalf of Limerick City and County Council by Grooveyard Productions, was launched today by Cllr. Liam Galvin, Mayor of the City and County of Limerick.
30 members of the city-based Cork Barrack Street Youth Band will join 14 other groups from the USA, Northern Ireland, Kerry, Limerick, Westmeath, Dublin and Tipperary as they parade from Pery Square and down O'Connell Street to Arthurs Quay.
Each band will be afforded three minutes performance time in front of the review stand and all the bands will assemble for a jamboree in Arthurs Quay Park after they have performed. This year's adjudication panel includes six internationally respected judges, including four from the United States.
At Arthurs Quay Park, Mayor Galvin will present the Championship prizes which this year includes the inaugural Kenneally Jewellers Perpetual Trophy for the 'Overall Parade Champion'.
The Limerick International Band Championship forms part of a comprehensive St Patrick's Festival in Limerick City, the centre point of which will be the annual St. Patrick's Day Parade. 80,000 people are expected to line the streets of Limerick City from midday on March 17th for Ireland's largest regional St. Patrick's Day Parade.
The Parade will feature more than 4,000 participants from 100 different community groups, companies, bands and sports clubs from across Limerick and Ireland. The theme of this year's Parade is 'Commemorate', which seeks to promote Limerick's legacy, its peoples and its places. Actor, director and playwright, Myles Breen has been announced as the Grand Marshall in recognition of his outstanding contribution to the arts in the Mid-West region.
More details on the 2016 Limerick St. Patrick's Festival, including the Parade and the International Band Championship, can be found on www.limerick.ie/stpatricksfestival.