31 May 2016
By Bryan Smyth
bryan@TheCork.ie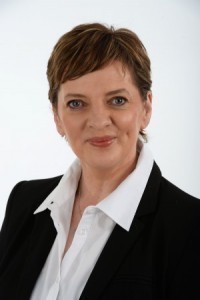 Sinn Féin MEP Liadh Ní Riada will be hosting a conference on language discrimination and linguistic diversity in the European Union in Brussels tomorrow.
Speaking in advance of the conference, Liadh Ní Riada said:
"We have a great diversity of language within the EU. However some of them are becoming increasingly marginalised. The European Union has an important part to play in upholding the rights of all languages within the EU and ensuring that all language speakers are treated equally within the EU framework, regardless of tongue.
"This upcoming conference will facilitate important discussion on vital language rights and the steps which must be taken to ensure that these language rights are upheld within the EU. We have invited an array of speakers to represent Irish, Catalan, Welsh, Basque, Breton, Occitan as well as Hungarian in both Slovakia and Romania.
"The development of language speakers' rights will be examined, as well as language discrimination, with a number of case studies from all countries represented to give insight into the difficulties experienced, and rights won by lesser-used language speakers. We also will be examining whether the rights we currently have are sufficient and how best to build on existing linguistic rights.
"Irish will be represented by; Irish Language Commissioner Ronán Ó Domhnaill, Adovcacy Chief of Conradh na Gaeilge Ciarán Mac Giolla Bhéin, Liam Ó Maolaodha with Oireachtas na Gaeilge as well as Maitiú Ó Coimín from Tuairisc and broadcaster Páidí Ó Lionáird.
"The conference will end with recommendations for a Culture Committee hearing on dealing with language discrimination in the EU. I am looking forward to robust discussion and concrete proposals arising from what will in no doubt be a lively and informative hearing."