9 August 2016
By Bryan T. Smyth
bryan@TheCork.ie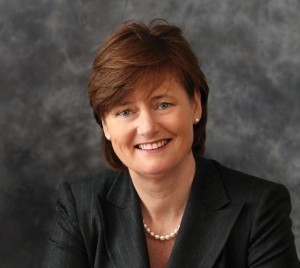 35,000 Irish families live with dementia every day
Ireland South MEP Deirdre Clune has backed calls by the Alzheimer's Society of Ireland to increase home care supports for families living with dementia in the upcoming budget.
The Ireland South MEP was speaking as the Alzheimer's Society called on Government to invest more in 2017 for home care supports for people with dementia.
"Keeping those living with dementia in the home is very important. The home environment is familiar and comforting to them and helps to ease the burden of living with dementia. It also saves the state considerable costs when families are looking after dementia sufferers in their own home.
"There are over 35,000 people living with dementia in Ireland. There are approximately 4,000 people in Ireland with early onset dementia. This figure is set to grow exponentially as our aging population becomes more susceptible to dementia.
"The number of people with dementia worldwide has tripled since 1950. There are now an estimated 47 million people living with the disease worldwide, with those numbers expected to double every 20 years according to the World Health Organisation. It is estimated that in the European Union 6.4 million people live with dementia.
"It is a disease which is often misunderstood. Many see it as a simple memory loss issue with older people. Dementia is a term which describes a range of conditions which cause damage to our brain. This damage affects memory, thinking, language and our ability to perform everyday tasks.
"Dementia does not recognise borders, neither will the solutions! No one sector, organisation or country can tackle dementia on its own. Any advancement that we have made in tackling international diseases like Cancer, HIV and Heart Disease have come from a concerted global effort, one which is currently lacking in the fight against dementia. This is why I am calling on the European Commission to coordinate action on a pan European Level to ensure that we have an EU wide strategy to tackle dementia. The Council of Ministers adopted Council Conclusions on supporting people living with dementia: improving care policies and practices on the 7 December 2015. The EU Commission should now implement a wide ranging strategy based on this.
"Simply put, we need to be doing more at a European and Global level to develop new treatments and drugs for dementia but also to do more in the area of prevention and early diagnosis of dementia.