9 August 2016
By Bryan T. Smyth
bryan@TheCork.ie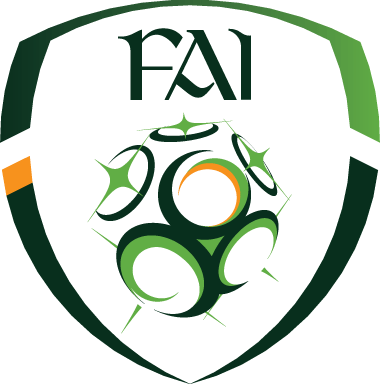 The FAI in partnership with a number of Education and Training Boards throughout the country and supported by the European Social Fund are operating Local Training Initiatives that provide a unique blend of educational and football development for talented young footballers.
The renowned programme enables participants who are interested to develop a potential career in football or the sports and leisure industry as well as improving their level of education to enhance their job opportunities.
The ETB (Formerly FAS), in conjunction with the FAI, have completed their 12th year of football courses in Dublin while the Cork FAI/ETB Soccer Academy has run for 21 years.
These courses now take place in Clondalkin, Cabra, Irishtown, Limerick, Castlebar, Blarney, Carrigaline and Ringmahon.
Football development has been a major feature on the courses with more than 100 trainees progressing to the SSE Airtricity League in recent seasons with graduates including Chris Forrester and Matt Doherty receiving call-ups to Martin O'Neill's Ireland squad earlier this year.
The progress of Dundalk and Cork City this year has been a real boost to the programme, which sees participants obtain FETAC Level 5 qualifications plus an ITEC Gym Instructors Diploma, Pool Lifeguard and FAI Coaching Certificates.
It is significant that the two leading clubs in the country at present – Dundalk and Cork City – boost numerous FAI ETB graduates in their ranks.
Dundalk's FAI ETB graduates include Sean Gannon, Chris Shields, John Mountney, Darren Meenan, Andy Boyle and Daryl Horgan from Dundalk while Cork's graduates from the programme include John Kavanagh, Gearóid Morrissey, Ian Turner, Colin Healy, Stuart Ashton, Mark McNulty, Mark O'Sullivan and Garry Buckley.
"Everybody involved in the FAI ETB programme is delighted to congratulate all the Dundalk players on a marvellous achievement in progressing to the UEFA Champions League play-off round," said FAI ETB Co-ordinator Harry McCue.
"I'm sure when the lads came onto to the ETB courses they could only dream of Champions League Football. Now with fantastic financial support from Government through the Educational Training Boards and the guidance and full time training from FAI coaches throughout the country and their progression into professional football with Dundalk that dream is very much on course to become reality."
Dundalk pair Daryl Horgan and John Mountney are graduates of the FAI ETB Programme in Castlebar, Co Mayo.
"The opportunity to train full time in Milebush in Mayo was fantastic. The coaches Leo Tierney and Mickey Feeney gave us a great insight into being a full time footballer and both of us never looked back," said Horgan.
Their team-mates Chris Shields, Andy Boyle, Sean Gannon and Meenan graduated from the FAI ETB courses in Dublin.
"it was a year to saviour and never to be forgotten. It prepared us for professional football and the education was a great back up. We're reaping the awards now," said Boyle.
Mick Conroy, FAI ETB Carrigaline Coordinator, says that there is great pride in the members of John Caulfield's Cork City squad who have graduated from the programme in the city throughout the years. Current assistant manager John Cotter was on Cork's first ever FAI course.
"The 46 week course facilitates the development of the player with football related activity on a daily basis and creates an environment where players can progress over the course of a season," explained Conroy.
"It is the purpose of the academy to allow participants to grow in maturity both on and off the pitch so they can reach their full potential.
"I think the course has been very successful on that score – and the success of Cork City over the years has seen players from the academy continually on their team line-ups over the last two decades. For some it has led to recognition on the International stage – and created outstanding careers.
"Of course not everyone will make the grade to a pro player – but we hope they will find their level and continue to enjoy the game. When the Course is complete the participants can identify other opportunities in sport and leisure to explore and we hope that will lead to meaningful careers where they can focus and move on as a more developed and rounded individuals."
Trainees who meet the required level of points in FETAC 5 are eligible through CAO to apply to the Institutes of Technology countrywide. A number of trainees over the years have gone on to attend the Football and Business degree course at Carlow IT.
Registrations for the 2016-17 courses can be made by contacting FAI course co-ordinators at http://www.fai.ie/domestic/take-part-programmes/etb-fai-courses.
Further information is on the FAI website under Take Part/Programmes. Registrations are now open from Intreo offices (formerly FAS and Social Protection centres)
Note: Trials will take place on Thursday, August 11, at for the FAI ETB course in Carragaline. 1.30pm report time and participants are requested to bring their own training gear and boots.