21 August 2016, Sunday
By Tom Collins
tom@TheCork.ie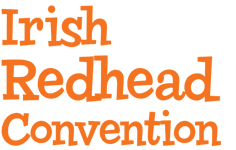 Over 5,000 Redheads, friends and family from all over the World are in Crosshaven this weekend for the the 7th Annual Redhead Convention which is in full swing in Crosshaven, Co. Cork this weekend.
These included newly-crowned Ginger Queen Emma Ni Chearuil from Kildare and Ginger King Andy O'Neill from Kilkenny as well as Debbie Murphy from Atlanta Georgia who won Best Redhead Granny, Jean Remley of California who won the Longest Red Hair Award and Thomas Gronemeir from Frankfurt who won the Best Ex-Redhead Award.
The fun, family festival of ginger-loving madness is a celebration of all things to do with having fabulous red hair, the rarest hair colour in the world. Amongst the festival highlights was a redhead-only parade through the town, a group photograph featuring hundreds of redheads, and the ginger jig, where redheads joined together in traditional Irish 'céilí dance, setting a world red-cord of jig-happy gingers in the village square.
The non-profit Irish Redhead Convention partners with the Irish Cancer Society every year and has raised over €30,000 for the national charity to-date. Redheads are one of the most susceptible groups to melanoma and other skin cancers. The message for all fair and freckled friends is to be "SunSmart" by seeking shade, covering up and wearing lots of sunscreen with an SPF of 30+.
New Ginger Queen Emma Ni Chearuil said:
"It is a huge honour to be crowned Ginger Queen 2016. The annual Redhead convention is a fabulous celebration of the world's rarest hair colour and I look forward to a fun-filled year celebrating the glory that is red hair and raising the profile of our unique and very special tribe."
Festival founder Joleen Cronin said, "Our ginger-loving festival continues to go from strength to strength. We are delighted to welcome hundreds of redhead friends -old and new – from all over the World. Redheads are very proud of their redhead identity. The festival is a fantastic coming together for gingers and wonderful celebration of everything to do with fabulous red hair. Through social media, the redhead community is truly global and it is wonderful that the festival attracts people from as far away as Australia, Europe and The US."
For the first time ever, the Irish Redhead Convention hosted the highly coveted MOGO (Music of Ginger Origin) Awards, with public votes crowning winners such as Tori Amos for Special Services to MOGO.
Dublin redhead musician Orla Gartland collected an award for Best Irish Ginger Musician, who also red-headlined the Foxygen stage over the weekend. Best Ginger Newcomer which went to actor and soap star Gary Lamont of Scotland's "River City" who was also performing at the event.
A number of other 'Best Ginger Awards" were presented at the festival including accolades such as "The most freckles per square inch" and "The world's greatest ginger beard". The full list of winners is below.
The unique annual festival started as a friendly joke between redhead siblings Joleen and Denis Cronin and has been steadily growing in popularity year-on-year.
Red hair the rarest of hair colours and accounts for only 0.6% of the global population. Ireland has the second highest proportion of redheads at 10%, but up to 40% are believed to be carriers of the ginger gene. Less than 2% of the US population have red hair.
Next year's Irish Redhead Convention will take place in Crosshaven, Co. Cork from 18 – 20 August 2017. For more information visit redheadconvention.ie