3 October 2016
By Elaine Murphy
elaine@TheCork.ie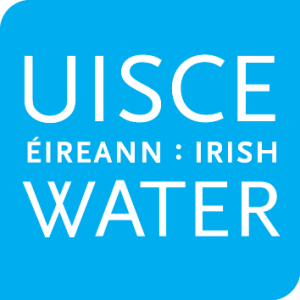 Irish Water, today announced the completion of an extensive upgrade to Carrigtohill Wastewater Treatment Plant, providing for additional capacity to cater for a population equivalent of 30,000 while providing scope for future growth. The €12.3 million project is now treating waste from Carrigtohill as well as from other wastewater treatment works including Castlemartyr, Cloyne and Killeagh.
Speaking at the official opening of the plant, Mr. David Stanton TD, Minister of State for Justice with special responsibility for Equality, Immigration and Integration said: "Carrigtohill is one of the fastest growing towns in Ireland and the increase in wastewater treatment capacity will allow for continued future growth in local population and economic activity in Carrigtohill, as well as surrounding towns such as Castlemartyr, Cloyne, and Killeagh. The upgrade works will ensure that treated effluent meets EPA standards."
Commenting at the event, Katherine Walshe, Regional Operations Manager, Irish Water said: "Carrigtohill is an example of Irish Water's ongoing programme of investment in modern, high technology wastewater facilities that support the environment, industry, and local and economic development. Carrigtohill is a major pharmaceutical and biotechnology hub and this project will enable new schools and housing developments as well as attracting and supporting future industry in locating in the area. Irish Water's investment significantly increases the current treatment capacity of the plant to cater for a Population Equivalent (PE) of 30,000 as well as facilitating future expansion to cater for 45,000 and 60,000 PE into the future. We are delighted to be delivering ongoing investment in critical infrastructure projects that deliver tangible benefits to communities right across Cork."
The deployment of innovative activated granular sludge technology (AGS) at the plant means that wastewater can now be treated within a third of the footprint of conventional wastewater treatment processes. Activated granular sludge technology (AGS) reduces the volume of sludge produced and chemicals used during the operational phase of a plant, thus achieving a more environmentally and economically sustainable wastewater treatment solution. Carrigtohill is only the second location in Ireland to use this technology, following the opening of a new treatment facility in Clonakilty last year and AGS will also be used to treat waste at the Shanbally Waste Water Treatment Plant, currently under construction.