3 October 2016
By Bryan Smyth
bryan@TheCork.ie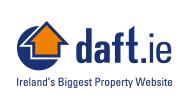 Following a dramatic surge in house prices during the summer, asking prices in Q3 paused for breath, rising by a modest amount according to the latest house price report from MyHome.ie
The mix-adjusted price on newly listed properties nationally rose by 0.4% during the quarter while prices in Dublin rose by just 0.1%. Newly listed properties are seen as the most reliable indicator of future price movements.
The mix adjusted asking price for new sales nationally is now €232K, while the corresponding figure for Dublin is €327K – an increase of €1K for both on Q2.
Cork city bucked the upward trend somewhat as the median price across all property types fell by 2% in Q3 to €225K, although this is still up 7% year on year. Median prices in the county are slightly ahead on 7.5%
While the price of a 3 bed semi in Cork as a whole remained unchanged at €200K the price of a 4 bed semi fell by 3% during the last quarter to €247K. In contrast the price of a 2 bedroom apartment rose by 7.3% to €150K.
For the entire stock of properties listed for sale on the website prices rose 0.9% nationally and 0.4% in Dublin. The national mix adjusted figure is now €215K up €2K while in Dublin its €297K.
The author of the report, Conall MacCoille, Chief Economist at Davy, said it was clear that following a busy summer trading period asking prices were now cooling as we head into the autumn months.
"The big picture is that the lack of housing supply is now clearly hurting transactions. In the first eight months of this year transactions are down 5% on 2015, albeit with some recovery in August. Clearly there are few constraints from the mortgage market with €1.8bn of approvals in the three months to August.
"Instead growing numbers of borrowers are chasing a diminishing pool of homes listed for sale. Competition amongst buyers is intense and this has driven 'sale agreed times' to a fresh low of 4 months – 3.3 months in Dublin and 4.5 months outside the capital."
"However looking ahead we believe the economic recovery together with the on-going lack of housing supply should lead to price gains close to 5% in 2017" MacCoille said.
The Managing Director of MyHome.ie Angela Keegan said addressing the low rate of new homebuilding had to be a key priority for the Government.
"In the first eight months of 2016 housing completions are up 19% compared with 2015. At this pace total completions for 2016 will be close to 15,000. This is well short of the 25,000 estimated necessary to meet demand from household formation. The reality is that in 2016 we will build the same number of houses we were building almost half a century ago in 1971. That simply cannot continue" Keegan warned.