11 October 2016
By Elaine Murphy
elaine@TheCork.ie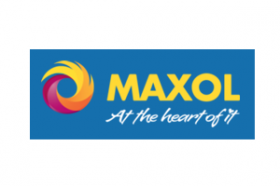 O'Hare's Maxol MACE Wilton, Co, Cork, has been named as the Best Forecourt Delicatessen in Ireland for Hygiene and Food Safety at this year's National Q Mark Awards.
Hailed as "The Champions of Business Excellence", the team from O'Hare's Maxol MACE Wilton were beaming with pride as they were called to the stage to receive the winner's medal during a thrilling Awards Ceremony held in the Double Tree by Hilton Hotel in Dublin.
The Q Mark Awards are forever associated with Quality and Excellence in the minds of Irish consumers and it is the only system, which allows businesses monitor 100% of their processes and procedures 100% of the time. Winning this award has shown that O'Hare's Maxol MACE Wilton truly cares about their customers and is willing to go the extra mile to ensure that it achieves the highest possible standards at all times.
The O'Hare family business commenced in 1995 and employ 25 people in the Wilton Service Station, with an additional six stores in the Cork City and county area. Food safety excellence is at the heart of the O'Hare family's' business philosophy.
The Minister for Social Protection, Leo Varadkar TD, who attended this year's National Q Mark Awards, said, "At the heart of the Government's strategy is supporting Irish businesses through policies to create the environment for a strong economic recovery by promoting competitiveness and productivity. Quality standards and good governance enables this growth and competiveness and it is exciting to see companies in the public, private and not for profit sectors competing side by side. These are the modern Irish businesses that are driving the engine of our recovery, and I wish them every success in the future".
On hearing of the win, Ruaidhri O'Hare, Managing Director, O'Hare Group said: "Teamwork and determination to deliver the best for our customers are the driving factors in our victory. Our customers expect the best and deserve nothing less from us in ensuring food safety standards excel their expectations. We are delighted with this win."
Irene Collins, Managing Director of The National Q Mark Awards said, "It was Henry Ford who said that if everyone is moving forward together then success takes care of itself. The team in O'Hare's Maxol MACE have proven that and richly deserve their Q Mark success".
Alex Banahan, MACE Sales Director said he was thrilled to hear of the O'Hare's win. "In my opinion, O' Hare's Maxol MACE Wilton are very worthy winners of this award. The standards in this store and the rest of the group are always extremely high and they are always striving for excellence. We are delighted to see them being recognised for their efforts and are very proud of the team."
Dermot O'Toole, Head of Retail and Marketing at Maxol added, "We're thrilled for the team at Maxol Mace Wilton for this achievement which recognises all the hard work that goes into maintaining extremely high standards of care at all times. This award really is a credit to them and we wish them continued success."