16 October 2016
By Bryan Smyth
bryan@TheCork.ie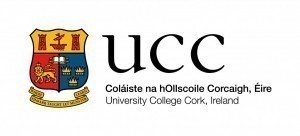 The UCC Autumn conferrings start on Monday and will run this Monday (17) and Tuesday (18 October) and the following week on Tuesday 25th – Friday 28th October. There are three ceremonies most days at 10am, 12.30pm and 3pm.
Over 3,100 students will be conferred over a six day period spread over two weeks. We have some interesting students being conferred in the second week – we will alert you about them in good time.
Stuart O'Grady – who represented Ireland in hockey at under 21 level and who won the Home Nations and the Europeans in 2012 – will be conferred with a BComm tomorrow, Monday 17 October at 10am.
Also classmates of Colin Roynane who died in January of this year will wear a white carnation buttonhole during the BComm conferring ceremony at 10am. Colin went missing early on New Year's Day and many of his BComm 4 class joined in the search for him.