4 November 2016
By Bryan T. Smyth
bryan@TheCork.ie
Cork County Hall and the Radisson Hotel Little Island saw what is, with forty five countries represented, perhaps, the largest gathering of Ambassadors and Diplomats outside Dublin, descend on Cork to attend the DIPLOMAT Dinner 2016.
The event founders, John X Miller and Michael Mulcahy, said, "The object of the event is to foster and enhance the relationship between the diplomatic sector and the corporate sector in Cork and Ireland South. In particular, it is being held to promote companies seeking to expand overseas while, at the same time, endorsing those companies and entities that have encouraged Foreign Direct Investment in Ireland.
"We are delighted to have had the United States Ambassador to Ireland, HE Kevin O'Malley as our guest speaker, and extremely pleased that every continent across the globe was represented at the event. The Annual Diplomat Dinner offers an unsurpassed opportunity to interact with the international Diplomatic community. It is very much about positioning Cork as a hub for Diplomatic and related commercial and cultural activity in Ireland South."
Two International Awards were presented on the night. The Spirit of Ireland Award, which recognises exceptional people for their contribution to Ireland, and their efforts to strengthen and deepen an awareness of Ireland in the global community, was presented to Ambassador O' Malley and his wife, Dena for their collective contribution to furthering Ireland America relations and for their involvement through the Diplomatic community organisation, International Charity Bazaar, in making a significant difference to charities throughout Ireland, including Cork and Ireland South.
The VoxPro Diplomat Global Achievement Award, designed to recognise outstanding and significant global .humanitarian contributions, was presented to Leslie and Carmel Buckley, for their compassion and foresight in seeking to assist Haitians affected by extreme poverty and the challenges of daily existence through the establishment of the Haven Partnership."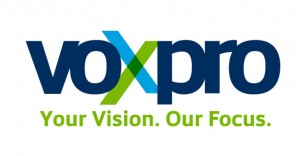 VoxPro Directors and Founders, Linda and Dan Kiely added, "VoxPro is delighted to be associated with, and to sponsor this humanitarian focused award. We feel it is part of our company's social responsibility program and ethos, and we are delighted that the Award Founders have chosen such worthy recipients for the 2016 Award."