7 November 2016
By Tom Collins
tom@TheCork.ie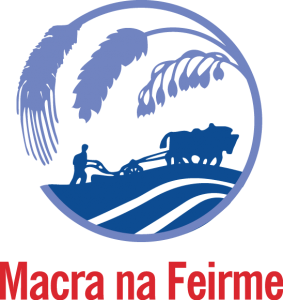 Macra members in the Seandun region have plenty to look forward to over the coming months as social officer Rita Dineen has been busy preparing a jam-packed few months ahead with something to interest every taste!
First up on November 20th is a trip to The Workshop, Ballygarvan where members can attend afternoon tea at 3pm. Members can either pay €25 for the complete afternoon tea package or order off the normal menu if they so wish.
The following weekend there will be a social outing to Munster Airsoft in Cork on Saturday November 26th from 12:30-2:30pm. The cost per person is €40 which includes equipment and two magazines-a €10 deposit is required before November 12th.
On Monday November 28th, members will gather in Blackpool cinema to watch the latest Harry Potter movie 'Fantastic Beasts and Where to Find Them'.
Back in late October, Rita organised a hugely successful INGLOT make-up masterclass night in Mahon Point and due to high demand has arranged a second night which will take place on Tuesday December 13th from 7-9pm again in Mahon Point. Places are limited and will work on a first come-first served basis
In addition, the annual Seandun Mystery Tour will take place on Saturday December 17th which is always a highlight in the Macra calendar.
Looking forward to early 2017 Rita is organising a group trip to visit Dáil Éireann as well as a Drift Day at Mondello Park in Kildare. The date for the trip has not yet been finalised but the cost will be €100 per person and activities include learning to drift in the drifting car. This event is open to both Macra members and non-members and if interested please contact Rita asap!
Looking forward to next summer, Rita is in the process of arranging a Seandun trip to the Indiependence festival in Mitchelstown. If you are interested in attending any of these events or would like further information contact Seandun social officer Rita Dineen on 0851118483.
On the sporting side of things, spaces remain on the Seandun ski trip to Mayrhofen from January 7th-14th. To book your place contact Bernie on 021 2300703. Furthermore, Seandun sports officer Cormac Lehane has a busy program lined up for 2017 with activities in the New Year to include a walk on the Old Head of Kinsale, midnight kayaking in Lough Hyne and a cycling/hiking trip to Killarney.
So the Seandun Macra region certainly has plenty of events coming up to capture all interests-and that's not even mentioning other Macra competitions in performing arts, public speaking, sport and agriculture! Seandun Macra encompasses eight incredibly activity clubs from Carrigaline, Glanmire, Glenville, Kinsale, Knockraha, Whitechurch, UCC and Cork City which are always actively seeking new members! If you or anyone you know is interested in joining Macra or learning more about what it is all about, make contact with any Macra member or alternatively email seandun.seandunmacra.macra@gmail.com and we will point you in the right direction of your local club.