11 November 2016
By Bryan Smyth
bryan@TheCork.ie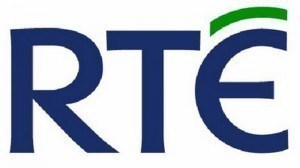 As proud Principal Partner of the Cork Film Festival 2016, RTÉ will mark the 61st year of the festival with three special lunchtime screenings and panel discussions in Triskell Christchurch, Cork. Each year Cork Film Festival transforms the city into a major hub for the international film industry, and RTÉ, Ireland's national public service media organisation, will again be at the heart of it all, from today, Friday November 11th, capturing the action across radio, television, mobile and online.
Commenting, Colm O'Callaghan, Genre Head Irish Language, Education and Science, RTÉ, said, "I'm delighted to be bringing three high-end projects from the current RTÉ schedule to the Cork Film Festival to feature as part of this wonderful collection of films and special events. The festival provides us with a valuable opportunity to showcase three important and diverse documentaries which put a spotlight on issues that concern and influence many aspects of Irish society and, hopefully, to prompt some timely and relevant conversations about these issues."
RTÉ highlights include:
**RTÉ Screening: Peter McVerry: A View from the Basement
Wednesday 16th November | 1.00pm | Triskel Christchurch
http://corkfilmfest.org/events/peter-mcverry-a-view-from-the-basement/
State negligence. Abdication of Ireland's most vulnerable citizens. A legacy of political indifference. And what a legacy. Destruction of communities. Forced removals. Addiction and homelessness. Forty years and more. And still it goes on. And for forty years human rights activist and Jesuit priest, Peter McVerry has railed against such abandonment. In this hour-long documentary McVerry re-lives those dark decades. But there is resilience there too – and humour – as some of those who've survived addiction and homelessness join Fr McVerry in telling that story.
***Panel discussion: Follow this screening, RTÉ will host a panel discussion featuring Fr Peter McVerry S.J., Peadar King (KMF Productions) who produced the documentary and Fiona Dukelow (School of Applied Social Studies, UCC).
**RTÉ Screening: Power on the Box
Thursday 17th November | 1.00pm | Triskel Christchurch
http://corkfilmfest.org/events/power-on-the-box/
What impact did the arrival of television have on the way the Irish state did democracy? Fifty five years after the establishment of Teilifís Eireann and in the wake of historic elections on both sides of the Atlantic, it is timely to assess if television has purified or perverted the way in which our politicians perform their public duties. In the chamber, on the campaign trail, in the count centre and in gladiatorial debate, did the unrelenting glare of the audience hold our public representatives to account or to ransom? Power On The Box tells this rollercoaster story. Authored by Harry McGee of The Irish Times and commissioned by RTÉ, it is the tale of how television changed Irish politics forever.
***Panel discussion: Harry McGee, narrator of the documentary, will host a panel discussion. Full panel details to be announced.
***RTÉ Screening: Cloud Control: Who owns your data? (Previously titled, Know all)
Friday 18th November | 1.00pm | Triskel Christchurch
http://corkfilmfest.org/events/know-all/
Anne-Marie Tomchak was born and reared on a farm in rural Longford. But as the newly appointed Editor of Mashable UK, she is quickly becoming one of the most influential voices in a brave new digital world. Anne- Marie brings her expertise home, as she explores how digital fingerprints are rapidly becoming the most valuable commodity in the world's economy. As the lines of public and private domains blur and technology forces society to abandon the notion of anonymity, Anne-Marie asks whether Big Data is selling Ireland short. The documentary by Loosehorse for RTÉ, co-funded by Science Foundation Ireland.
***Panel discussion: Chaired by Anne-Marie Tomchak, Editor, Mashable U.K.and presenter of the documentary and including Professor Barry O'Sullivan, Insight Centre for Data Analytics, U.C.C. and Margie McCarthy, Head of Education and Public Engagement, Science Foundation Ireland.
Tickets for all of screenings and panel discussion are available at corkfilmfest.org.
RTÉ Cork will present the Grand Prix for Best Irish Short.
Cork Film Festival updates will feature throughout the 10 days of the festival on RTÉ.ie, while RTÉ Archives will look back at the Festival's 61 year history with special clips and features from years gone by. RTÉ Supporting the Arts, which supports over 100 regional arts events annually, is also a key supporter of Cork Film Festival.