24 January 2017
By Bryan T. Smyth
bryan@TheCork.ie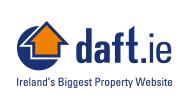 Searches for new homes in Cork have increased by 107% in the week's following the launch of the "Help-to-buy" scheme by the Government, according to Property website – Daft.ie.
The site recorded an increase of 107% in searches for new homes in Cork when compared with the same period last year.
Commenting on the data; Martin Clancy from Daft.ie said: "The spike in searches was quite large and certainly points to an increased interest in new homes on the back of the launch of the "Help-to-buy" scheme for first-time buyers. The areas to attract the most interest in Cork were Glanmire, Ballincollig, Kinsale, Blackrock and Douglas."
"In Cork City, prices between September and December 2016 were 9.2% higher than a year previously. The average house price is now €248,000, that's an increase of 51% from the lowest point."
Top 5 search locations for New Homes in Cork:
Glanmire
Ballincollig
Kinsale
Blackrock
Douglas
On average over 1,000 property searches occur on Daft.ie every minute.