8 February 2017
By Bryan T. Smyth
bryan@TheCork.ie
The White House Press spokesman Sean Spicer has indicate that President Trumps administration is looking favourably on Norwegian Air's application to fly from Cork and Shannon to the US. The 61-day 'cooling-off period', within which the Trump administration could overturn the decision, has already ended, with all indications pointing to the fact that the Trump administration supports the transatlantic flights between Shannon and Cork and the East coast of the US.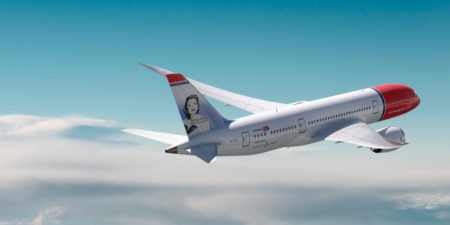 Speaking in the wake of Spicers comments, Ireland South MEP and member of the EU Transport Committee Deirdre Clune said that she was hopeful that ticket sales could start as soon as possible.
"Norwegian are waiting on a FAA Ticketing Permit after which time they can begin to sell flights between Cork and Shannon and the US. We are expecting flights to begin from both airports this summer.
"This is good news for the Cork and Shannon regions and surrounding counties. For every 10,000 passengers that are brought through an airport, it has been shown to create 12 full time local jobs and numerous other indirect jobs. The Irish aviation industry supports 26,000 jobs directly and a further 16,000 in the supply chain. Ireland's tourism industry, which is hugely dependent on aviation, accounts for a further €5.3bn contribution to GDP and 180,000 jobs. As an island, it is essential that we continue to be as connected by air as we possibly can and these new flights will open up new avenues for tourism from the East coast of the US – a key tourism market for Ireland.