16 February 2017
By Elaine Murphy
elaine@TheCork.ie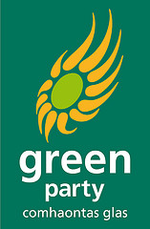 The Green Party has condemned Government failure to protect health, tourism and the environment in Cork, after the European Commission announced it is taking Ireland to court over the pumping of raw sewage into rivers and the sea in the county.
Green Party representative in Cork North Central, Oliver Moran, said:
"This is a real issue for Cork. Nearly a third of the 38 towns listed in the case as failing to treat sewage are in County Cork. It ruins our reputation as a clean destination for tourism and shows how local health and the environment are put at risk due to lack of investment."
"When the Green Party was in Government, we invested half a billion a year into water services. That was cut by Fine Gael and Labour to just €250 million in 2012. Cork needs real commitment to water to improve services again. It's disheartening to think so much time and money has been wasted on follies like Irish Water while real investments were set to one side."
A 2016 report by the Environmental Protection Agency found that County Cork is one of three counties that accounted for 75% of all areas discharging untreated waste water into rivers and the sea.
Lorna Bogue, the party's representative in Cork South Central said:
"This is a serious health issue as contaminated water can contain bacteria or viruses and can cause illnesses, particularly in vulnerable populations such as the very old or very young. Clean water is a human right that is not being provided for, and has not been prioritised by this government at all."
"This infringement was first initiated by the Commission in 2013, with formal warning having been given in 2015. Our government is sleepwalking us into fines over this. Untreated water should not be entering our ecosystem in the first place."
The County Cork towns listed as being inadequate by the European Commission are:
Ballincollig (New)
Clonakilty
Cobh
Cork City Centre
Fermoy
Mallow
Midleton
Passage West/Monkstown
Rathcormac
Ringaskiddy
Youghal