28 February 2017
By Bryan T. Smyth
bryan@TheCork.ie
This year's Fort 2 Fort Charity Cycle takes place on Sunday, April 9th and will raise funds for the Mercy University Hospital Foundation, five Cork City and County Lions Clubs, and Camden Fort Meagher Restoration.
As well as new routes around Cork Harbour, this year's Fort 2 Fort cycle sportive will include a "King and Queen of the Mountain" category challenge sponsored by Radisson Blu, Little Island. All participating cyclists can test their climbing skills as they tackle an intermediate timed-section uphill route of just over 2kms on good quality road surface in Raffeen, with prizes for the best times for the Top 3 Men and Top 3 Ladies. A reception is also planned for the winners and their families a few weeks after the event at Radisson Blu, Little Island.
In a change to previous years' cycles, the 2017 Fort 2 Fort cycle will start and finish in Fort Camden Meagher Crosshaven, and a number of new and exciting routes covering 60km, 85km and 120km have been added. Keep an eye on www.mercyfundraising.ie or the Mercy Hospital Foundation Facebook page for the latest updates.
For anyone interested in taking part in Fort 2 Fort, an early bird registration fee of €39 is available until March 1st. After that, registration is €45 for those who sign up before April 9th, and for those who want to register on the day itself, it's €50. Early bird registration is now available online at www.mercyfundraising.ie
Fort 2 Fort, now in its 6th year, has firmly established itself in the calendar of Cork's cycling enthusiasts of all abilities, offering a choice of distances. In 2016 the Fort 2 Fort cycle raised a phenomenal €16,230; and since its inception, over 2,500 cyclists have participated, raising €101,410 for the local beneficiaries.
Thanks to the generous support of main sponsor Ulster Bank, as well as Cork County Council, Radisson Blu, Little Island, and AirCam, all funds raised through participants will go directly to the Mercy Cancer CARE Centre, five Cork City and County Lions Clubs, and Camden Fort Meagher Restoration Fund.
Pat Horgan, Head of SME Banking, South, Midlands & West said "Ulster Bank has been a supporter of Fort 2 Fort since its inception, and we are delighted to once again support the worthy causes that the Fort 2 Fort Charity Cycle raises funds for. We see it as an exciting and energetic way to raise funds for key Cork charities; with many of our staff members taking part in the cycle year in, year out."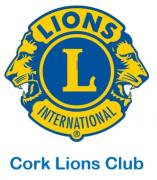 Fort 2 Fort is a joint venture between five local Cork Lions Clubs – Carrigaline, Cobh, Midleton, Douglas, and Cork Lions Club – and reflects their involvement in serving their communities and those in need through activity based fundraising. Cobh Lions Club member and Fort 2 Fort organiser Tom Butler said "The cyclists are at the heart of Fort 2 Fort's success and we would like to thank them all for their outstanding support to date. We are looking forward to welcoming them and many more cyclists this year, where we have a choice of great new routes to offer riders of all levels, abilities and ambitions for a challenging and enjoyable day."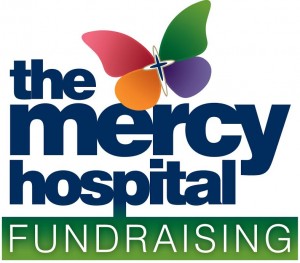 Speaking on behalf of the Mercy Hospital Foundation, CEO Micheál Sheridan said "Our mission is to inspire people to support advancements in research, diagnosis, treatments and care of patients at The Mercy University Hospital, the People's Hospital. We promise to do our very best to provide you with a world class hospital, right on your doorstep, and this is only possible through the help of our supporters and donors like those involved in Fort 2 Fort – the faces we see year after year, and the cyclists who choose to tackle the cycle for the first time. We thank each and every one of them for their commitment."
For further information or to register for the Fort 2 Fort Charity Cycle, visit www.mercyfundraising.ie or call (021) 4274076.
ENDS