5 March 2017
By Bryan T. Smyth
bryan@TheCork.ie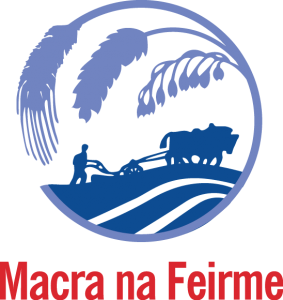 The nomination process for Macra na Feirme's presidential and vice-presidential candidates has now closed and the election candidates have been announced. Every two years, Macra clubs elect a new National President and three Vice Presidents to represent the young farmers and rural youth organisation.
They are:
Candidates for National President
· Odile Evans, Plattenstown, Arklow, Co. Wicklow
· James Healy, Kilmartin, Donoughmore, Co. Cork
Leinster Vice President Candidates
· Cara O'Mahony, Mountain View, Naas, Co. Kildare
Munster Vice President Candidate
· Tom O'Donoghue, Crowhill Upper, Cappoquin, Co. Waterford
North West Vice President Candidates
· Sharon Corcoran, Rathkelly Close, Ballinrobe, Co.Mayo
· Brendan Curran, Gorvagh, Mohill, Co. Leitrim
Each candidate is profiled in the Macra na Feirme election booklet which is attached and includes their contact details. The election will take place in the Irish Farm Centre in Dublin on Tuesday 4th April 2017 and the elected candidates will take up office at the Macra AGM on the 6th May 2017. Ballot papers will be issued on Tuesday March 14th. The deadline for ballots is 1pm on the 4th April.
A series of hustings will take place starting on the 7th March in locations across the country.
There will be two hustings per region – a total of six. Details are below – all begin at 8pm sharp:
· Tuesday, 7th March: Bush Hotel, Carrick-on-Shannon, Co. Leitrim
· Thursday, 9th March: Vienna Woods Hotel, Glanmire, Co. Cork
· Monday, 13th March: Springhill Hotel, Kilkenny City
· Wednesday, 15th March: Mc William Park Hotel, Claremorris, Co. Mayo
· Tuesday, 21st March: Kilmurray Lodge, Co. Limerick
· Thursday, 23rd March: Newgrange Hotel, Navan, Co. Meath
The outgoing Macra na Feirme President Sean Finan said,
'I would like to wish all the candidates the very best of luck over the coming weeks as they embark on the campaign trail. '