4 March 2017
By Elaine Murphy
elaine@TheCork.ie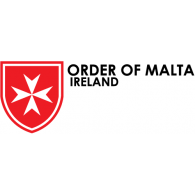 To mark over 50 years' service to the people of Cork the Order of Malta Ambulance Corps are holding a special celebratory Mass in four weeks time, 1st April at 12pm in the 'North Cathedral' (also known as Cathedral of St Mary and St Anne) with refreshments to follow. Given the focus of the event being the volunteers from Cork we would like to make a special appeal to all former members that maybe once served in County Cork, in any unit to contact us and join us in this special commemoration.
About the Order of Malta Ambulance Corps
The Order of Malta Ambulance Corps had its beginnings back in 1938, when Professor Conor O'Malley, a Galway Doctor was asked by Marquis McSweeney, the then Chancellor of the Irish Association to recruit members to form an Ambulance Corps, aimed initially for Connaught only.
In February 1938 their services were requested for the first time for a National League match in Castlebar. With duties being allocated in alphabetical order "Burke" and "Coogan" were first on duty. From these 2 men going on duty a chain reaction was started that continues to this day.
In the intervening years and decades, services provided by the Order of Malta were increasingly in demand and as such their presence spread with units being established across the country, Kilkenny, (1938), Westport, (1943) Limerick (1948) with the first unit established in Co.Cork in 1966.
From these humble beginnings of 13 men in Galway the present day Order of Malta Ambulance Corps has over 4000 members providing pre-hospital emergency care across the island of Ireland from over 80 units, threeof which are located within Co Cork at Cork City, Carrigaline, and more recently Youghal. Previous to this the Order of Malta had a presence in other areas including Bishopstown , Rathcormac, Blackrock and Blackpool.
Continuing on the proud beginning in Galway in 1938 the organisation continues to provide first aid services and ambulance cover throughout the county and indeed the entire country. From smaller Point to Point equestrian events to larger occasions such the Cork City Marathon or 'Live at the Marquee' the volunteers from Cork tirelessly give up their free time with training and are on hand should they be called upon by members of the public.