17 March 207
By Tom Collins
tom@TheCork.ie

Organised by Cork City Council, the Cork St Patrick's Festival will take place this weekend from Friday March 17- Sunday March 19th. Cork City will be a carnival of colour and pageantry as the city celebrates our national festival in style.
A series of events will take place as part of the Cork St Patrick's Festival
Cork St Patrick's Day Parade, Friday March 17, 1pm
Gaelic Fields, a talk by Paul Carroll, The Atrium City Hall, Saturday March 18th, 2pm
Pop Up Patrick's Festival in Emmet Place, Saturday March 18, Sunday March 19, 10am-5pm
St Patrick's Hill Ball Run with Cork Lions Club, Sunday March 19, 2pm
The Lee Sessions Trad Trail in Cork City Centre Pubs throughout the weekend
The much-anticipated Cork St Patrick's Day Parade will take place this Friday March 17th and will feature up to 3000 community participants and floats from all over the country. Beginning at 1pm and led by Grand Marshal internationally acclaimed chef Rachel Allen, the Cork St Patrick's Day Parade will begin at the bottom of the South Mall making its way along the South Mall, along the Grand Parade, up Patrick's Street before it finishes at the corner of Merchants Quay.
Over 100 participants will take part in Cork Community Artlink's entry in the Parade which features Community groups such as Cope Foundation, Enable Ireland, National Learning Network, teenagers from Fair Hill and Blackpool Glen Community Youth Training Centre, Shandon Shed Men's Club and Artlink Drama Group. Cork Community Art link will showcase a series of floats including the "Department of Flying Things" the "Super Traffic Division", the "Corner Shop", the iconic "Mangans Clock" and three epic pieces: a "Tree House" shaped after St Anne's Shandon Church, their own local version on the "Lady in the Shoe" tale and Cork well remembered "Tramway".
Internationally-acclaimed masters of spectacle Macnas will unleash a 15-foot-high Boy Explorer in Cork as part of the Parade. Chasing a giant butterfly through the city streets, The Boy Explorer will encounter curious characters and creatures, music and mayhem.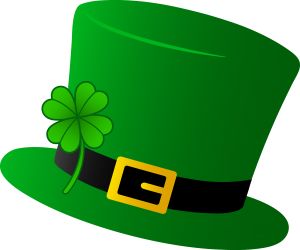 Waterford based Spraoi will be represented by two large floats of a Copperhead and a boat. The Copperhead is a trash percussion piece that evokes the sounds of picks and shovels digging out the Copper Ore. The float is based around the legacy of copper mines in Allihies in West Cork which mined copper ore from 1812 to 1838. The boat pays tribute to fisherman in Cork who for generations have battled the elements to bring their catch home.
Dowtcha Puppets Future Culture Float represents a futuristic community imagined by a group of young Cork people in a creative workshop. Dowtcha Puppets have also created a special float which celebrates 100 years of Ford in Cork. The pageant will be led by a giant Henry Ford Puppet who will be followed by a large Ferris Wheel displaying ten classic Ford Cars, each car representing a decade of Ford in Cork.
For full details on parking, park and ride bus facilities and traffic restrictions are on www.corkstpatricksfestival.ie