17 March 2017
By Tom Collins
tom@TheCork.ie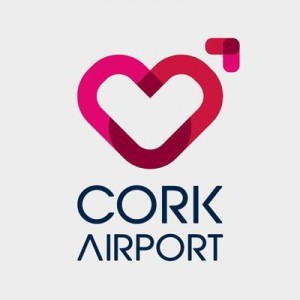 Cork Airport joins a host of national and international sites for Global Greening
Cork Airport sponsoring Cork St Patrick's Day Parade And Festival
Cork Airport is preparing for a busy bank holiday as St. Patrick's Day approaches this weekend. Almost 30,000 passengers are expected to fly through Cork Airport between Thursday and Sunday. Those arriving on St. Patrick's Day will be treated to a traditional Irish music session in the airport terminal as The Trad Lads take to the stage to add to the overall festival atmosphere.
Cork Airport will also be going green again this year as it joins a host of national and international monumental sites and donning the shades of green for Ireland's national day of celebration as part of Tourism Ireland's Global Greening campaign.
Kevin Cullinane, Head of Communications at Cork Airport said: "St. Patrick's Day is always a great occasion for the county and we are delighted to see an increase in passenger numbers again this year. Given St Patrick's Day is falling on a Friday this year, we are expecting it to be a particularly busy time as we welcome visitors from across the globe, all looking to take part in the festivities and celebrations. We are delighted to play our part of the city's celebrations again this year by being one of the sponsors of the Cork St. Patrick's Day Parade and Festival.
"In the spirit of our national holiday, we have turned the airport green as part of the Global Greening initiative again this year. Going green is quintessentially Irish. We use this week to remind our passengers of our world renowned hospitality and the céad mile fáilte synonymous with Cork Airport. Where else better to experience that than at the gateway to the South of Ireland, the Wild Atlantic Way and Ireland's Ancient East?" he added.
Cork Airport will be joining famous landmarks and buildings as part of this year's Tourism Ireland initiative including Eiffel Tower, Burj al Arab and Las Vegas' famous 'Welcome' sign. As well as these international iconic landmarks, One World Trade Centre, New York will also be going green this year for the first time.

Tourism Ireland's Global Greening, now in its eight year, has gone from strength to strength. The initiative helps to generate over €10 million in publicity for the island of Ireland at the important time of summer holiday planning for many travellers.
Passengers will also get to experience the first phase of the new Food and Beverage upgrade at Cork Airport as both the Kinsale Café Bar in the Arrivals Hall and the new Craft Lane bistro bar in the Departures Lounge are now open.