13 April 2017
By Bryan T. Smyth
bryan@TheCork.ie
Family run business takes the helm for Irish rowing sponsorship
The triumphs of the Irish rowing team have rightfully received immense interest and excitement after the 2016 Rio Olympic Games. Quish's SuperValu has pledged to continue that growth in support, with a two-year sponsorship of Rowing Ireland's Irish Rowing Championship.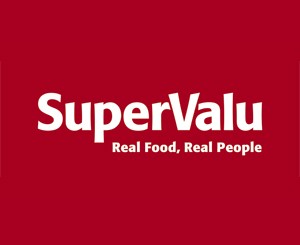 The Quish family business, based in the seaside town of Tramore and nearby neighbours to Rowing Ireland's base in Ballincollig, provides for a local and community based sponsorship, but with real national and even international impact which is anticipated to provide much support to the Irish Rowing Championship.
Speaking at Rowing Ireland's national training centre in Farran Wood, Ovens, Cormac Quish of Quish's SuperValu said: "As a family business, we have always strived to support local causes and groups. The local community is crucial to a family run business, so it is always a pleasure to help support local talent and initiatives in the best way we possibly can.
"Rowing Ireland's base in Farran Wood is a hidden treasure and the training they do there is phenomenal. They're efforts couldn't have been better proved with the O'Donovan brothers continuing success on national and international waters. Our Ballincollig store is very near Rowing Ireland's national base, so we often have athletes popping in for supplies before or after training. It's very exciting to think that some of these young people are the champions of the future and we are compelled to support our own. We're hoping to bring more attention to the amazing facilities on our doorstep", he added.
Above: The famous O'Donovan Brothers interview at the 2016 Olympics
Quish's SuperValu's partnership involves sponsoring Rowing Ireland for the Irish Rowing Championship, taking place this 14th to 16th July. This competition witnesses the best of national rowing and often sees athletes' ambitions and dreams realised as they graduate from national to international competition.
Joining Cormac Quish, Rowing Ireland's Chief Executive Hamish Adams said: "We are delighted and grateful to have Quish's SuperValu as the Irish Rowing Championship's new sponsor. Cormac, his father Sean and the Quish family always maintain strong links with the surrounding community, so it is excellent to be joined by a sponsor who is proud of and supports local activities.
"While we are based in Cork, the role of the Irish Championships in moulding international competitors and even world champions cannot be underestimated. Therefore, it is superb for Rowing Ireland to have such a dedicated sponsor on board", he continued.