29 May 2017
By Bryan Smyth
bryan@TheCork.ie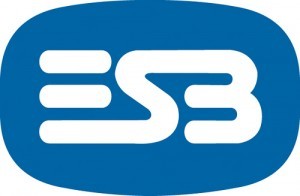 Cork-based ESB Networks staff joined with colleagues from Jones Engineering / O'Shea's Electrical over the weekend to put their electrical skills and expertise to use, making a real and lasting difference in the community.
Over the course of Friday 26 and Saturday 27 May, they assisted in the wiring of portacabins and public lighting in Down Syndrome Cork's Field of Dreams at Curraheen. Several suppliers of electrical equipment in Cork also lent very generous support. (Link to photos with captions here)
The site is the first of its kind in Ireland and will see three acres of agricultural land transform into an educational and work-based horticultural site. The land has been provided by the Munster Agriculture Society who are partners with Down Syndrome Cork in this initiative.
About 95% of adults with Down Syndrome are unemployed, and the project will teach participants to grow their own fruit and vegetables. It will provide a range of training, education, and work opportunities for adults with Down Syndrome in a safe and inspirational environment. Award winning garden designer Diarmuid Gavin is contributing to the development of this unique garden site.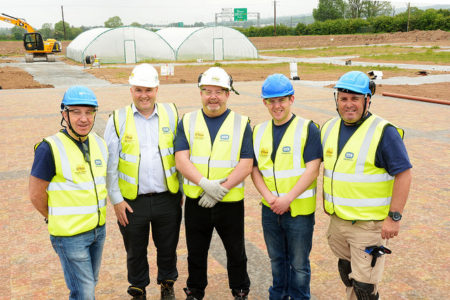 Denis Cambridge, ESB Networks South Divisional Manager, says: "Along with our industry partners in O'Sheas Electrical, we are delighted to support this wonderful initiative by Down Syndrome Cork. ESB has provided funding of €25,000 to the project through our Energy for Generations Fund and the teamwork on display today shows that funding is often just part of the jigsaw. It has been an enriching experience for all involved to use our skills and knowledge to bring more positive outcomes for the community to which we belong."
Through its Energy for Generations Fund, ESB has awarded €25,000 funding to Down Syndrome Cork's Field of Dreams. Now in its 11th year, the Fund has awarded total funding of €11m to over 400 local and national charities around Ireland since it was launched in 2005, including almost €1 million to organisations located in Cork City and County.