29 May 2017
By Elaine Murphy
elaine@TheCork.ie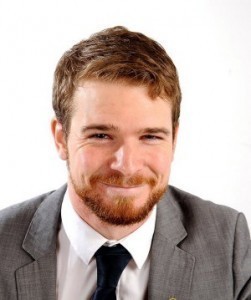 Sinn Féin spokesperson on Children and Youth Affairs Donnchadh Ó Laoghaire TD has expressed serious concern regarding reports of weaknesses in the Child Protection services of the state; in particular, the lack of 24 hour Child Protections services available and that children were directed to Garda Stations as there was nowhere else to keep them.
The report, written by the Government's Special Rapporteur on Child Protection Dr Geoffrey Shannon, was commissioned by An Garda Síochána in the wake of the controversy surrounding the removal of two Roma children from their families by Gardaí in 2013, in particular in relation to the section 12 powers of the Gardaí.
The Cork South-Central TD said:
"I am very concerned at what is being reported today in relation to Dr Shannon's Report on Child Protection, as it appears to indicate serious weaknesses and children being put at risk. While I await the publication of the full report, it appears that what has been reported is very damning.
"Dr Shannon is identifying what he termed as 'systemic failings' within our Child Protection services,
"An element of this report which I find to be of grave concern is where it identifies Túsla's out-of-hours service as wholly inadequate, with children being left to languish when they have reached a point of crisis, which is nothing short of disgraceful.
"I expect that the Minister would intervene directly in this regard to ensure Túsla get their act together as a matter of urgency, rather than dragging their feet and using 'resources' and 'teething problems' as a crutch of excuses to lean on.
"I hope to get reading the report in detail, and will actively pursue all failures highlighted with the Minister as a speedy resolution is required in this instance. Children's welfare is at risk and we cannot rest on our laurels."