9 June 2017
By Bryan T. Smyth
bryan@TheCork.ie
An Irish-Argentine architect who is donating a silver medal, struck in Argentina 96 years ago in honour of a Lord Mayor of Cork, to the people of Cork will be welcomed at Cork City Hall today.
Eduardo Clancy will meet with Deputy Lord of Mayor of Cork, Cllr PJ Hourican. Mr Clancy is donating the Terence MacSwiney medal to the Cork Museum at Fitzgerald's Park.
The medal is inscribed with words famously ascribed to MacSwiney : "It is not those who can inflict the most, but those that can suffer the most will prevail".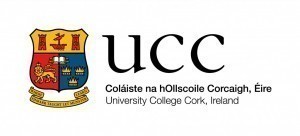 Professor Dermot Keogh, an emeritus professor of history at UCC, will also be in attendance. He discovered the medal while researching his latest book 'Argentina and the Irish Revolution'.
Professor Keogh said: "I am delighted that the medal which was struck in Buenos Aires following the death of Terence MacSwiney is returning to Cork so many years later. It was struck as a mark of solidarity with the people of Ireland".
Terence MacSwiney was a Sinn Fein Lord Mayor and was arrested in Cork in 1920 for possession of 'seditious articles and documents' . He was tried by court martial days later. He died in jail on October 25, 1920 following a 74-day hunger strike.
Mr Clancy hails from San Antonio de Areco which is one of the historic centres of Irish emigration in Argentina, about 80 miles from Buenos Aires.  Many Irish farmers emigrated there in the 19th century.
Mr Clancy was left the medal by his father. His great grandparents and their siblings helped organise a civic reception in 1921 for the Irish envoy to Argentina, Laurence Ginnel and were active in the Irish revolutionary period.